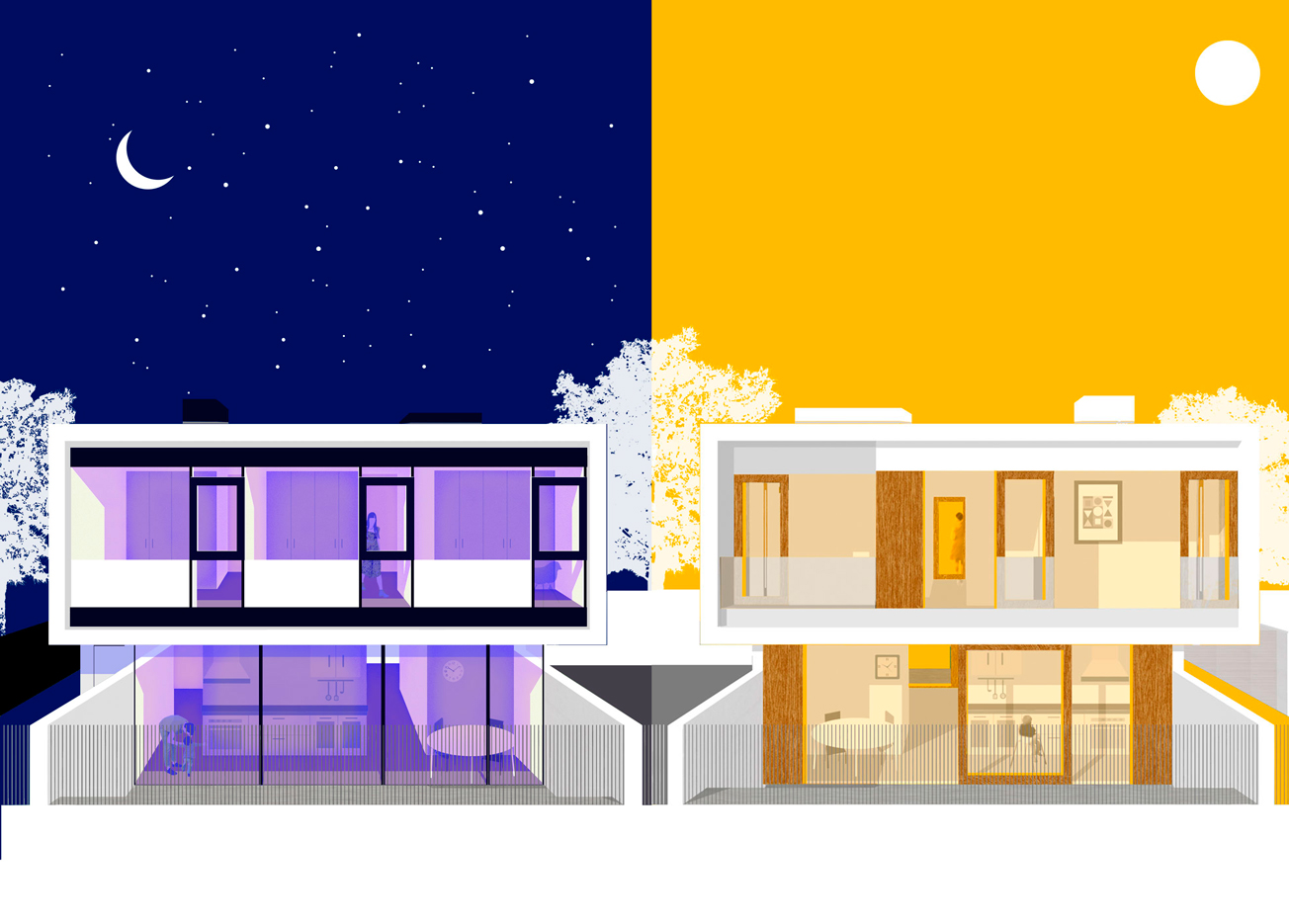 Sister houses
Housing in Madrid, 2017
UNDER CONSTRUCTION
Two sisters, as well as their respective partners, commissioned us with the construction of two houses for their growing families. The houses are like their proprietors: being in juxtaposition with each other, showing character traits in common, and at the same time, presenting their different personalities.
The dual projects are in the neighbourhood of 'La Pinada', Pozuelo de Alarcón, Madrid. The regional plan of this zone required a very strict edification layout, which was exceedingly reducing possibilities of a free design for single-family housing. In 2013, we proposed a modification of the regional plan to change it into a more flexible layout: enabling the use of diverse materials, flat roofs and various ways to enclosure the plot, etc. Two years later, the stated proposals were approved by the town hall of Pozuelo. Although many of the proprietors of 'La Pinada' have not built anything yet, they profit a lot by these modifications.
Benefitting from the new modification of the regional plan, the Sister Houses depict a process of collaborative designing. A white-concrete-wall system organizes the flow space on the ground floor, with flowerbeds as entrances, open gardens in the south and playgrounds in the north. The day-activity zones (living room, dining room, kitchen) are opened towards the exterior, showing a spatial continuity between inside and outside, blurring the living spaces. On the first floor, two 'similar-dissimilar' objects are positioned on top of the wall system, which contain the night zones, such as bathrooms and bedrooms.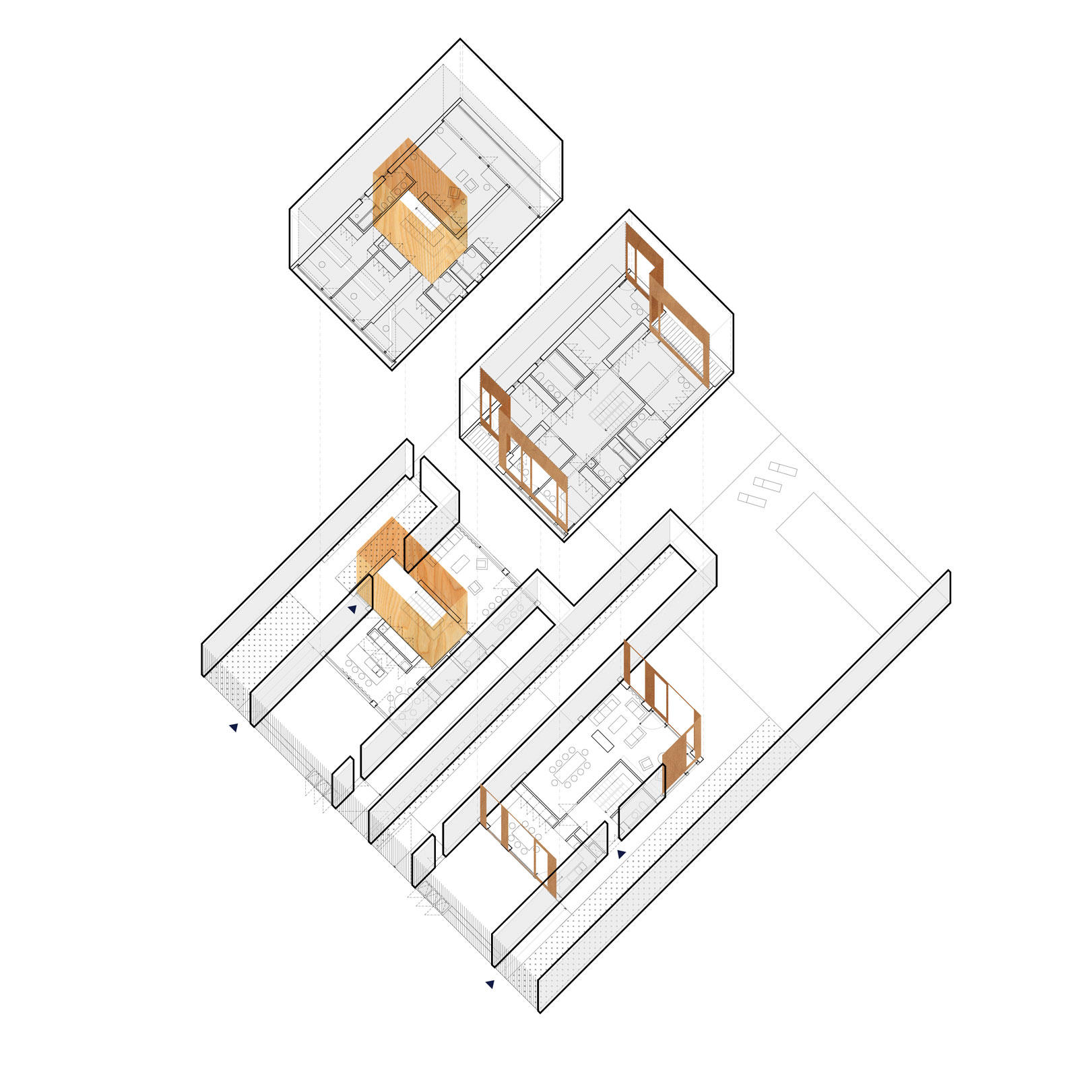 Despite the similarities between the dual houses, each one presents its own proper character: in one of them, the different rooms are surrounding a wooden core in the middle of the house, including the service, circulation zones, the storage and MEP rooms. In the other one, wood is used as material of the big window frames which let the house participate in the surrounding as well as framing the landscape.
authors:
. Enrique Arenas, architect
. Luis Basabe, architect
. Luis Palacios, architect
collaborators:
. Lucía Leva, architect
. Lidia Fernández, architect
. Andreas Benéitez, architect
. María Amigo, architect
. María Ángeles Peñalver, architect