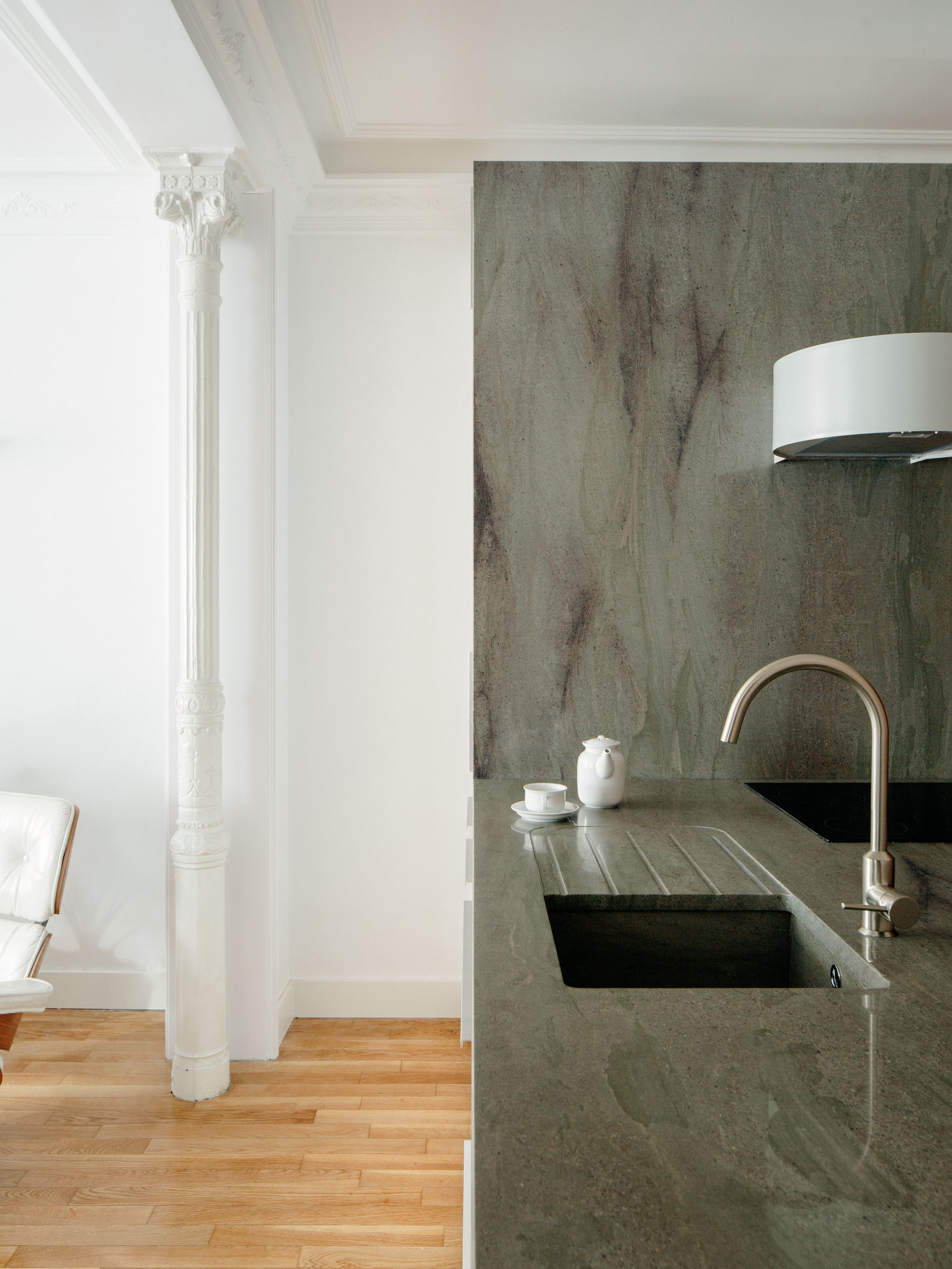 A NEW DRESS
Designer apartment in the district Salamanca in Madrid
Spain, 2016
Built work
The project enhances the last refurbishment of the apartment, dating back to 1989, which was carried out by the architect Julián Franco and the designer Isabel Labrador. The dwelling, owned by the designer, now requires a second refurbishment to change the apartment distribution and meet her current needs. Furthermore, we responded as well to her way of understanding furniture design, decoration and interior scenography.
The aim is to turn the conventional housing elements (kitchen, bathroom, closets, curtains, etc.) into objects with value in themselves. To that end, we use the action "re-dress" in festive terms:
"I want my house like a party, where the objects are like people; I want them to wear their best dress".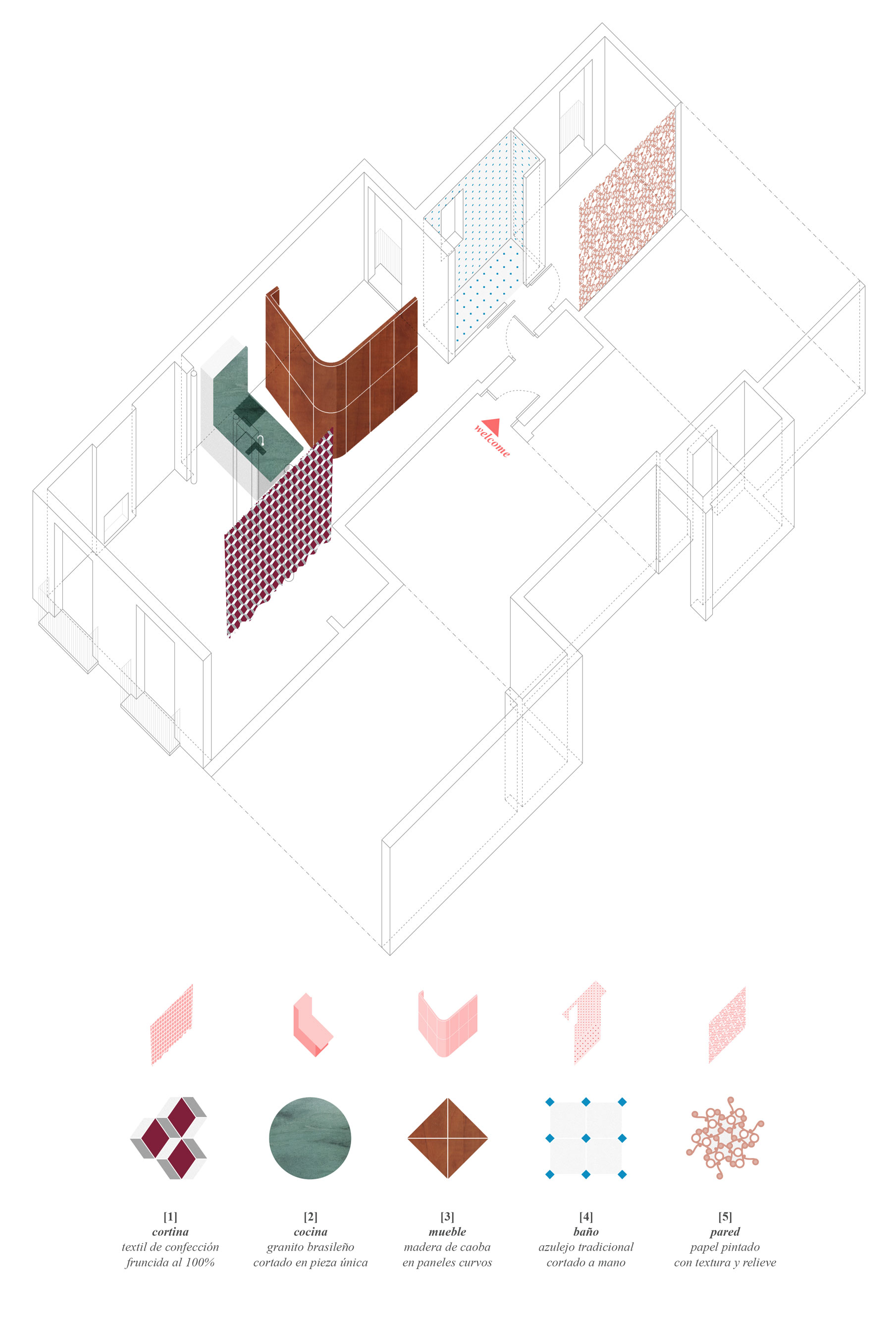 Just high quality coverings, both in raw material and fabrication, were selected: one-piece Brazilian granite, 100% pursed textile, traditional handmade ceramic tiles and curved mahogany wood to "dress" objects that characterize every room, turning them into the protagonist of the new house.
> authors:
Enrique Arenas, architect
Luis Basabe, architect
Luis Palacios, architect
> collaborators:
Niki Xenia Alygizou, architect
Lucía Leva, architect
> constructor:
Jaime Sánchez
> carpentry:
> photographer:
> model:
Sandra Sillero