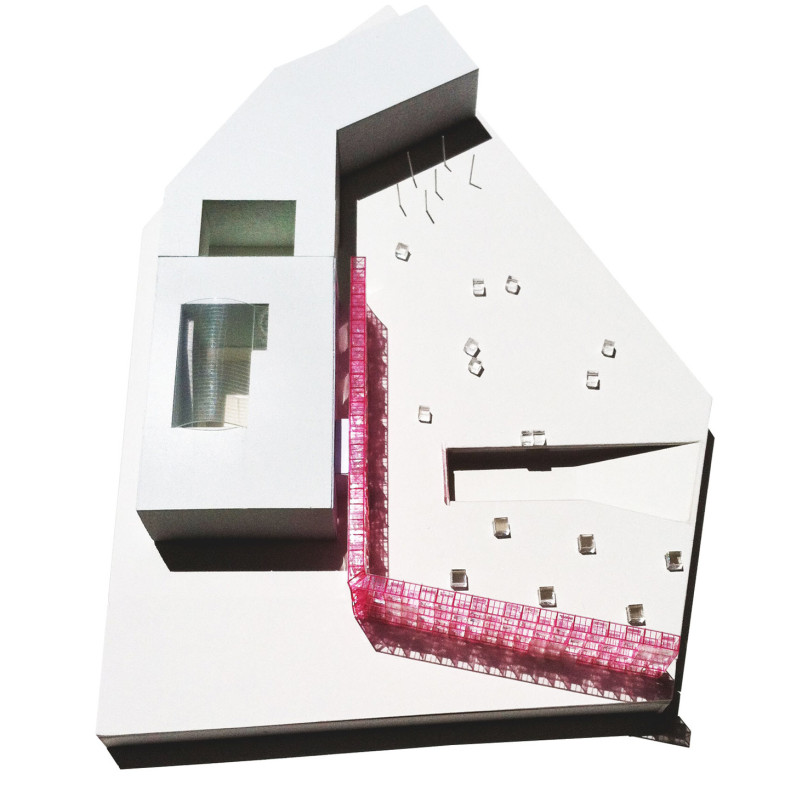 WIEN MUSEUM
Competition for the extension of the city museum
Vienna, Austria
The competition for the new Museum of Vienna demanded 5 very specific requirements: (1) spaces for the permanent exhibition, (2) a clear and flexible structure for events and temporal exhibitions, (3) rooms for workshops and events, (4) spacious areas for conservation and preservation of displayed objects and (5) office spaces.
What are the key ideas of our proposal?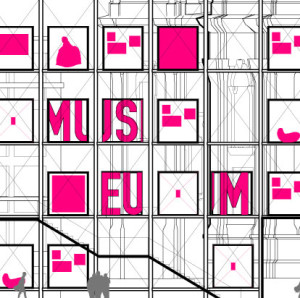 Anytime and anywhere
We proposed, that the Museum of Vienna should appear as it has been always, but at the same time, be a different museum. Our museum is part of the 21st century. A museum, which is always accessible, where you can stay anytime. Therefore, it is not the Museum of Vienna anymore, but a special museum: the Museum of the city of Vienna.
Expo-post-its as a cultural invasion
Some contents of the museum are atomising in single unified elements, easy to export and interchange. Therefore, the new Museum of the City of Vienna is not only the adapted existing building, the new museum can be placed anywhere, in Vienna, in Europe, all over the world.
A reprogrammable media-façade
A new independent façade is filled with exhibits allowing the transmission of occurrences of the museum.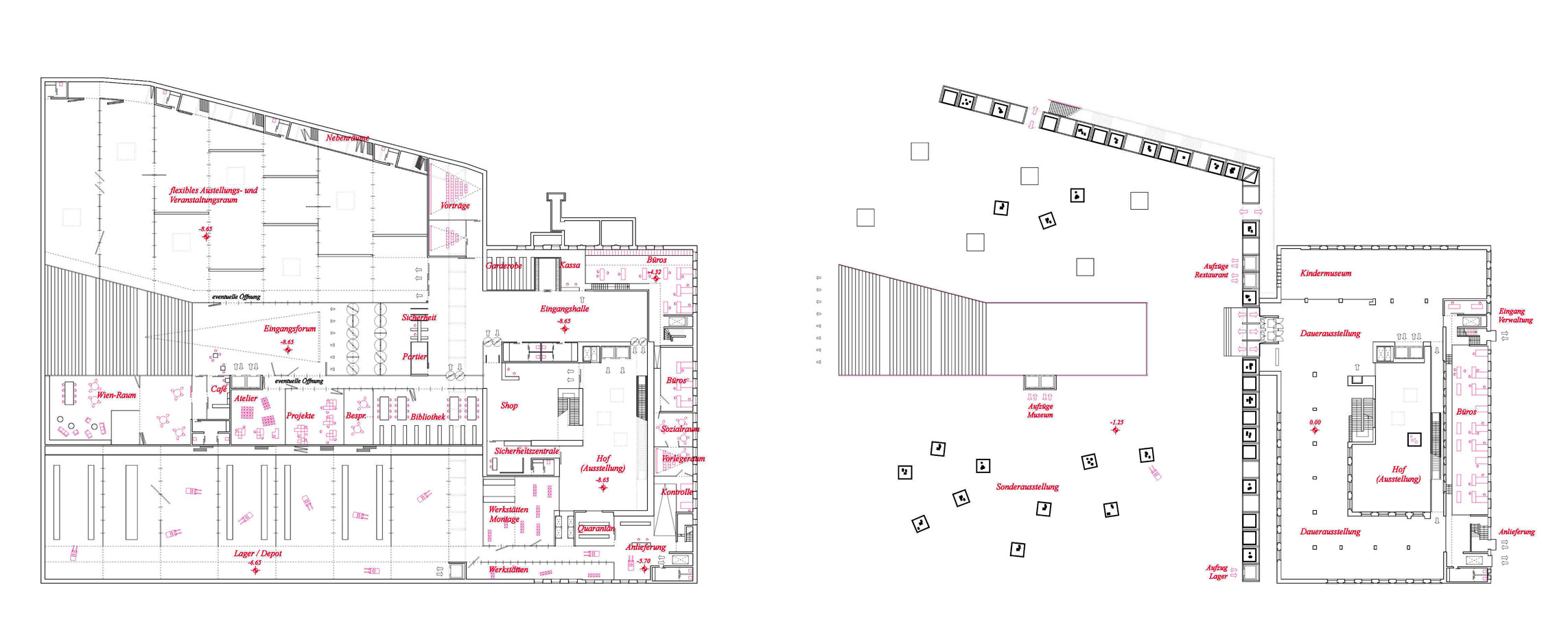 A clear position concerning the value of the existing building: Don't touch!
The Haerdtl-building is the biggest potential of the permanent exhibition right now and has to be respected therefore. In consequence, we propose to intervene just with minimal acupunctures, for restructuring its function totally.
A continuous permanent collection
The Heardtl building contains the entire permanent collection. Due to the implementation of three escalators and the optimization of the existing communicating nuclei, a continuous route will be generated, which is lineal and allows visitors to experience the building along the exhibition.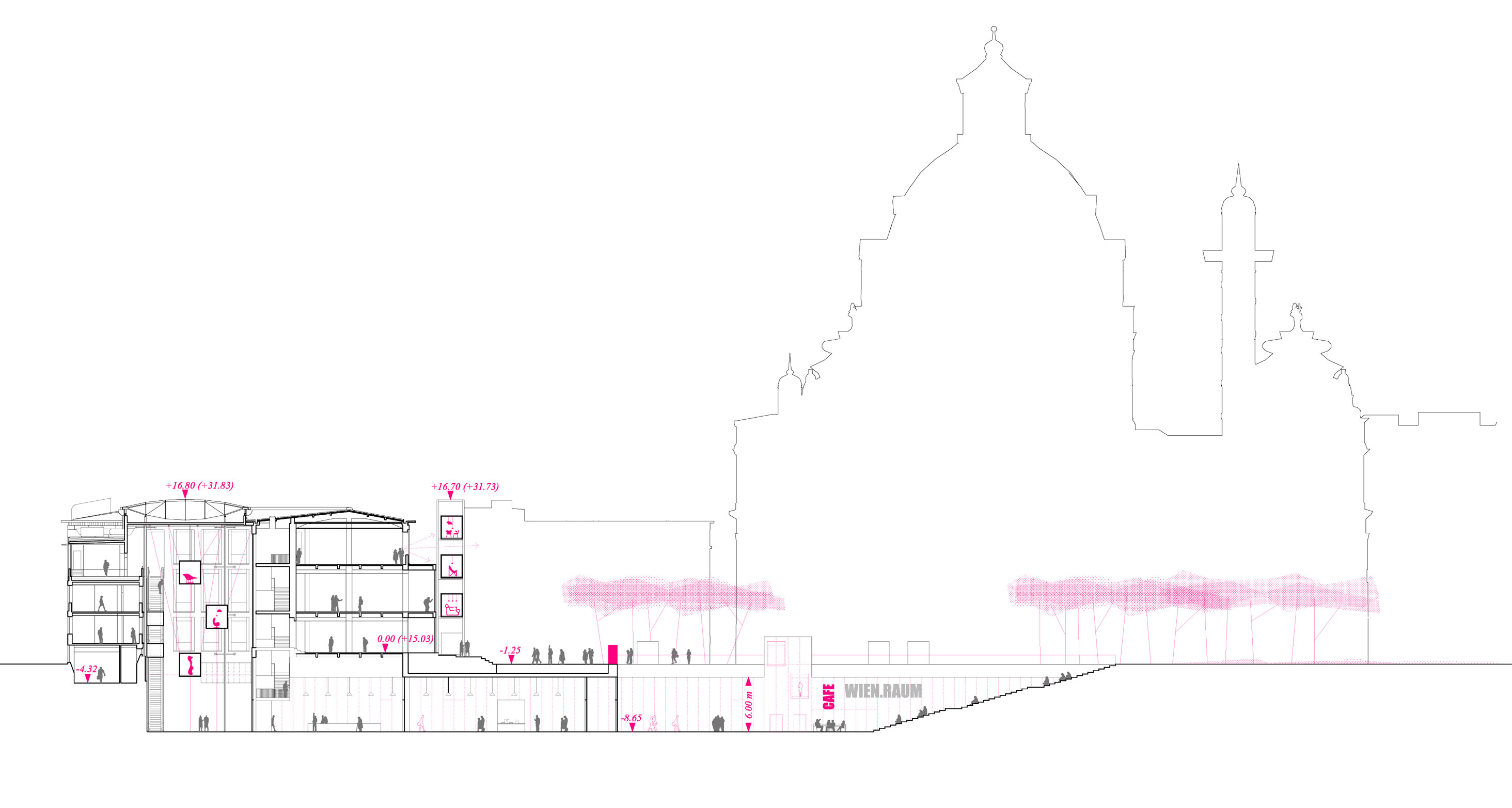 A further space at Karlsplatz
The new entrance of the museum, located underneath, is another open space, which works as an extension of the museum. It generates, in this way, a new support, where exhibitions and events can take place, contributing to the everyday life of Vienna.
An entrance or a hotspot for activities?
The new museum is able to host a multitude of uses with different schedules and seasons. The new access works like a hotspot and activator for this multiple situation, allowing the independent usage of the different spaces through a network of corridors.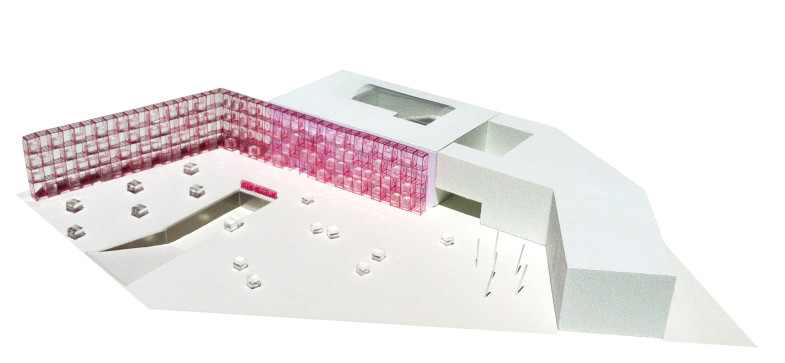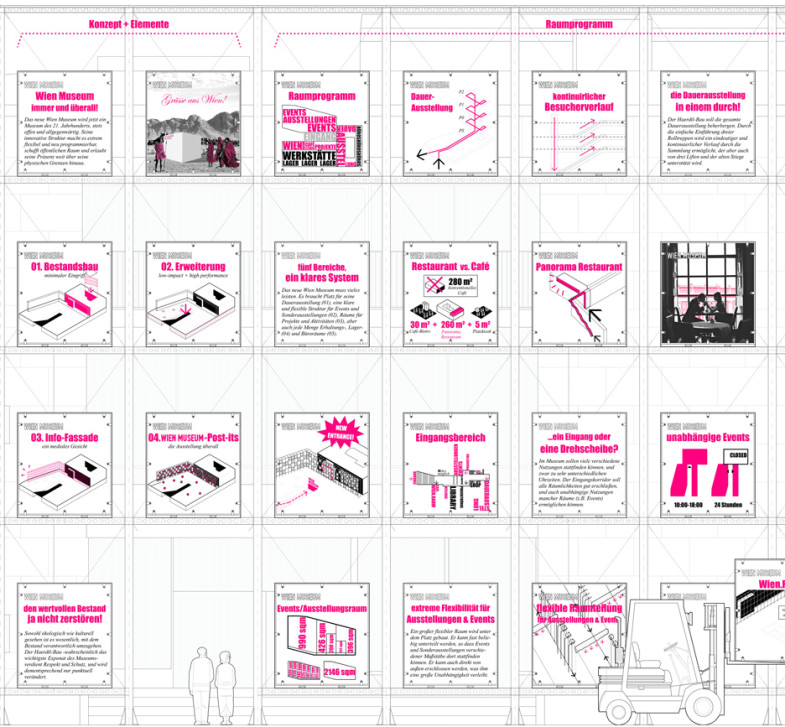 Extreme flexibility for exhibitions and events
With a high degree of independency due to its direct access from the outside, the great flexible space underneath the square, can divide itself in diverse spaces of different scales and with the possibility to host a high range of events and exhibitions.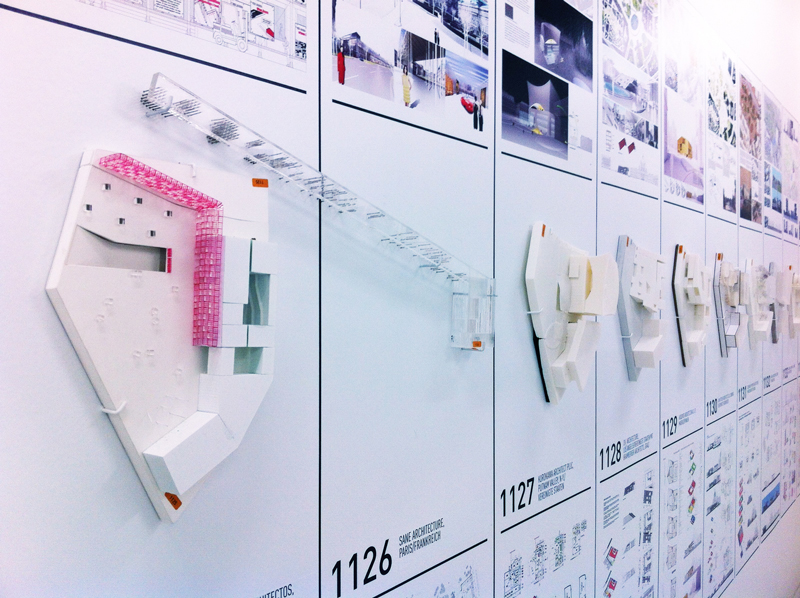 Our proposal was shown at the exhibition at the Wien Museum at Karlsplatz from November 2015 to February 2016.
>authors:
arenas basabe palacios:
Enrique Arenas, architect
Luis Basabe, architect
Luis Palacios, architect
>collaborators:
María Angeles Peñalver, architect
Alba Sospedra, architecture student
Silvia Muñoz, architecture student
Andreas Benéitez, architecture student