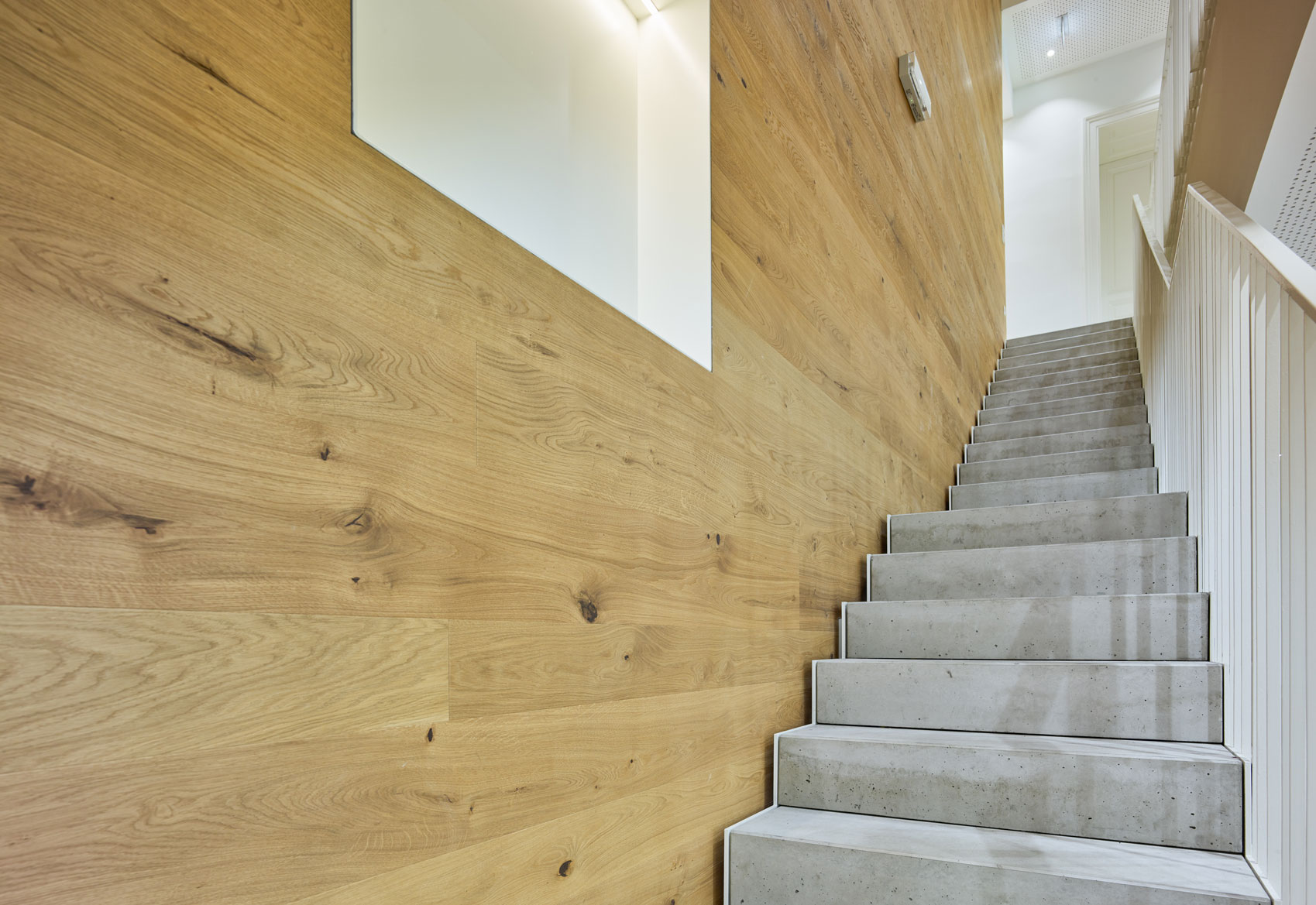 FAVORITENSTRASSE
Collective housing project in Vienna
Austria, 2015
Built
The total rehabilitation works that we have made in a residential building in Favoritenstraße, Vienna, have finally come to an end. In order to restore this collective housing unit's character, we have respected the structural lines of the building, redefining the interior divisions and introducing an element to joint all the floors together.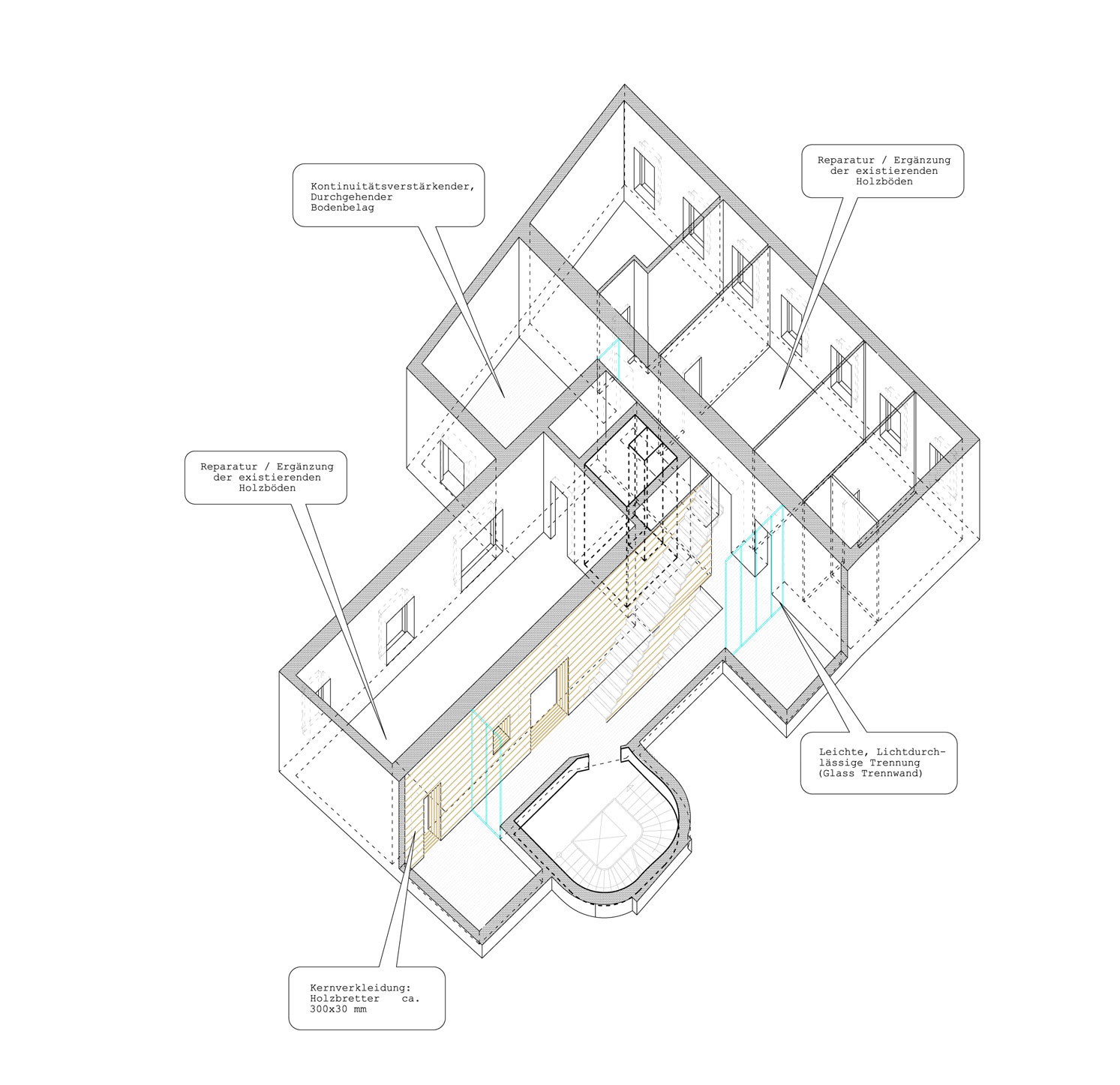 The program has been organised according to the various degrees of privacy required by the activities taking place in the residence. The bedrooms, offices and individual spaces have been placed in the areas open to the street, using a flexible partition system adapted to the client needs. The common spaces (playroom, computer room, chapel, library, etc.) are located around the courtyard, and make its public character visible through a wooden wall recognisable by every user.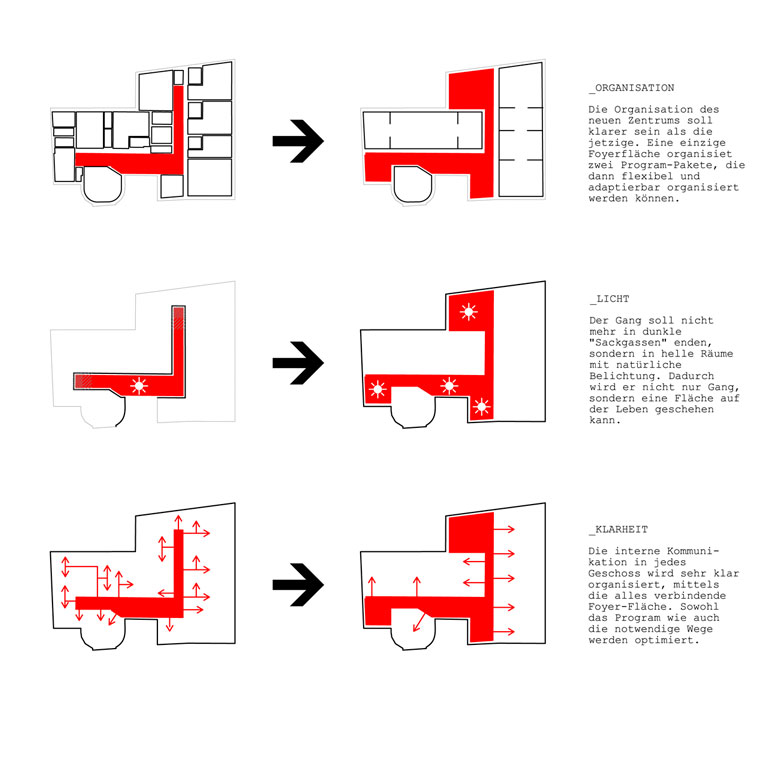 Between the two wings, an intermediate space communicates the common and the individual. It looks for light maximizing the partition's permeability and clearly organises the superposition of circulations (permanent residents, temporary residents, visitors and cleaners). The unity of this space is achieved through a continuous pavement, a special lighting and the uninterrupted reference of the wooden wall. The result is a building inside another one: a common nucleus wrapped by a series of individual spaces.
Here you have some photographs of the recently finished work already in use: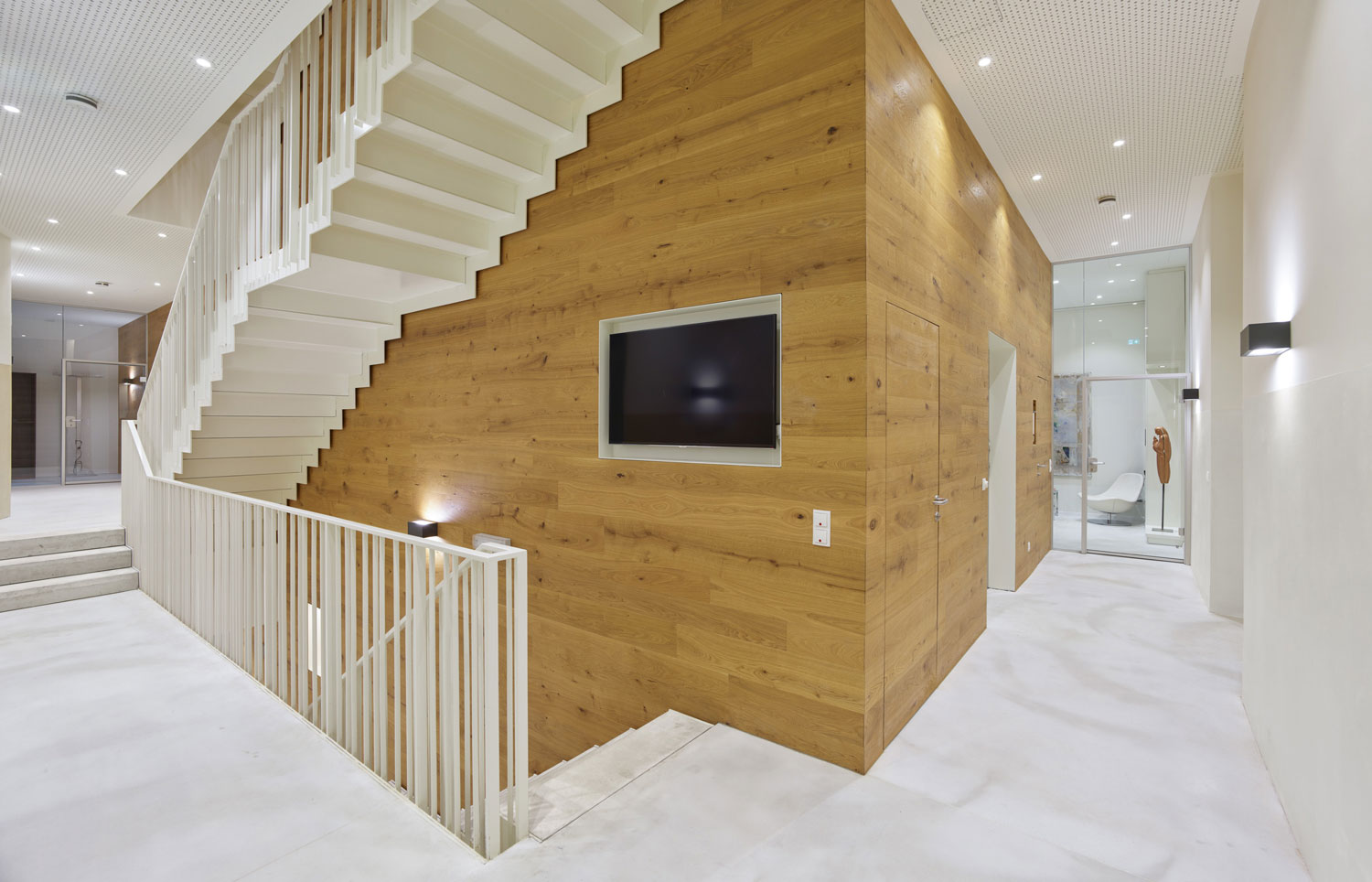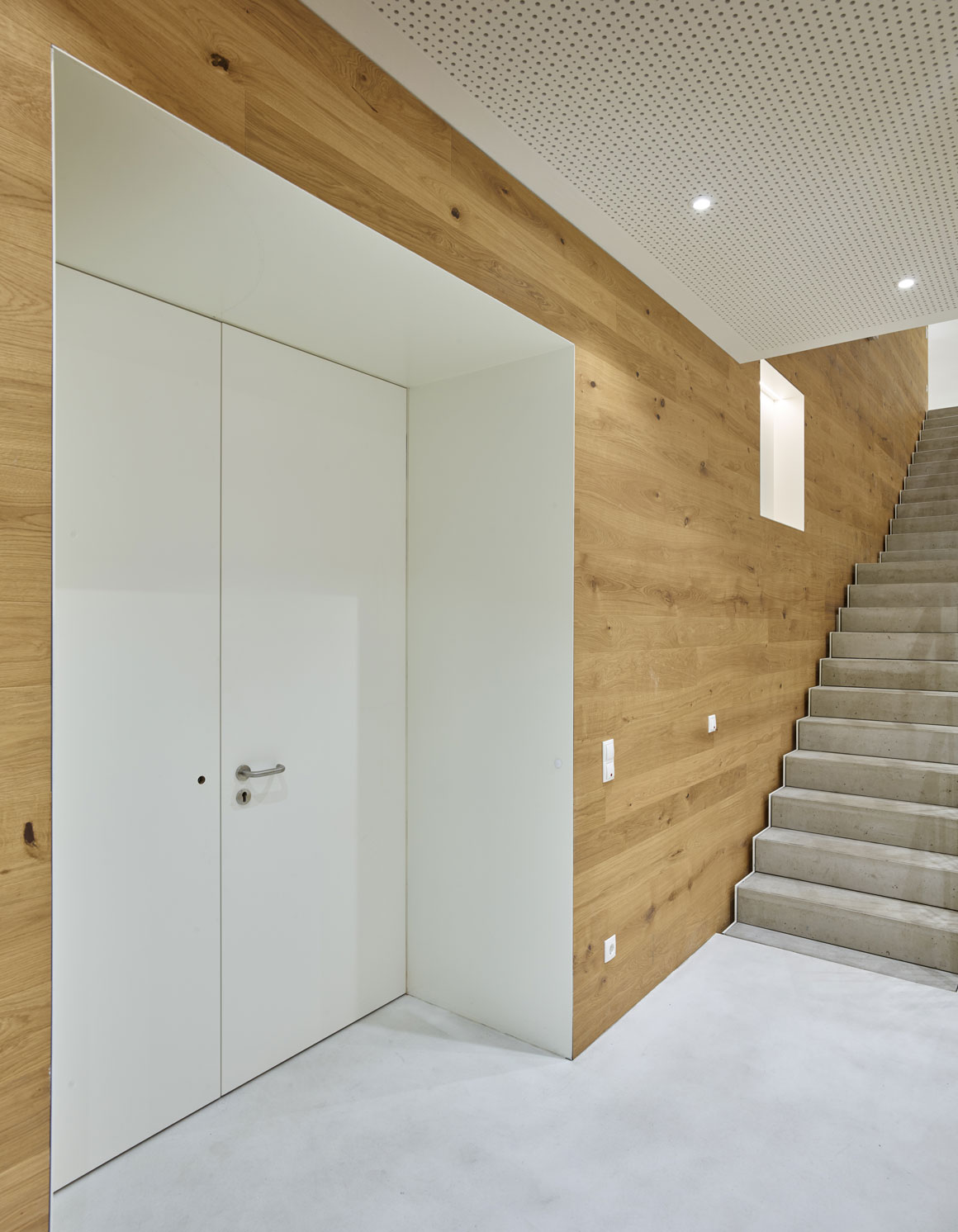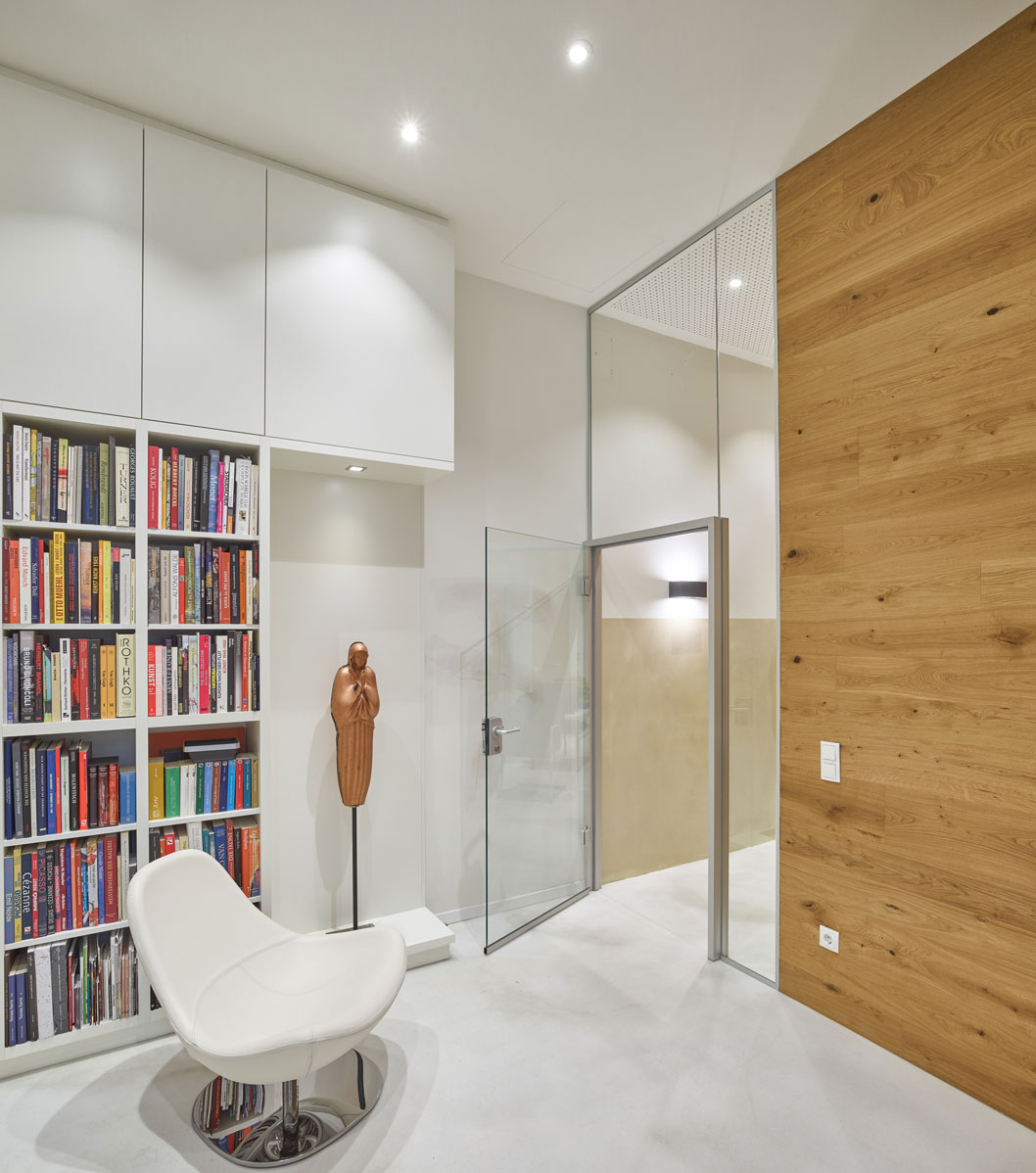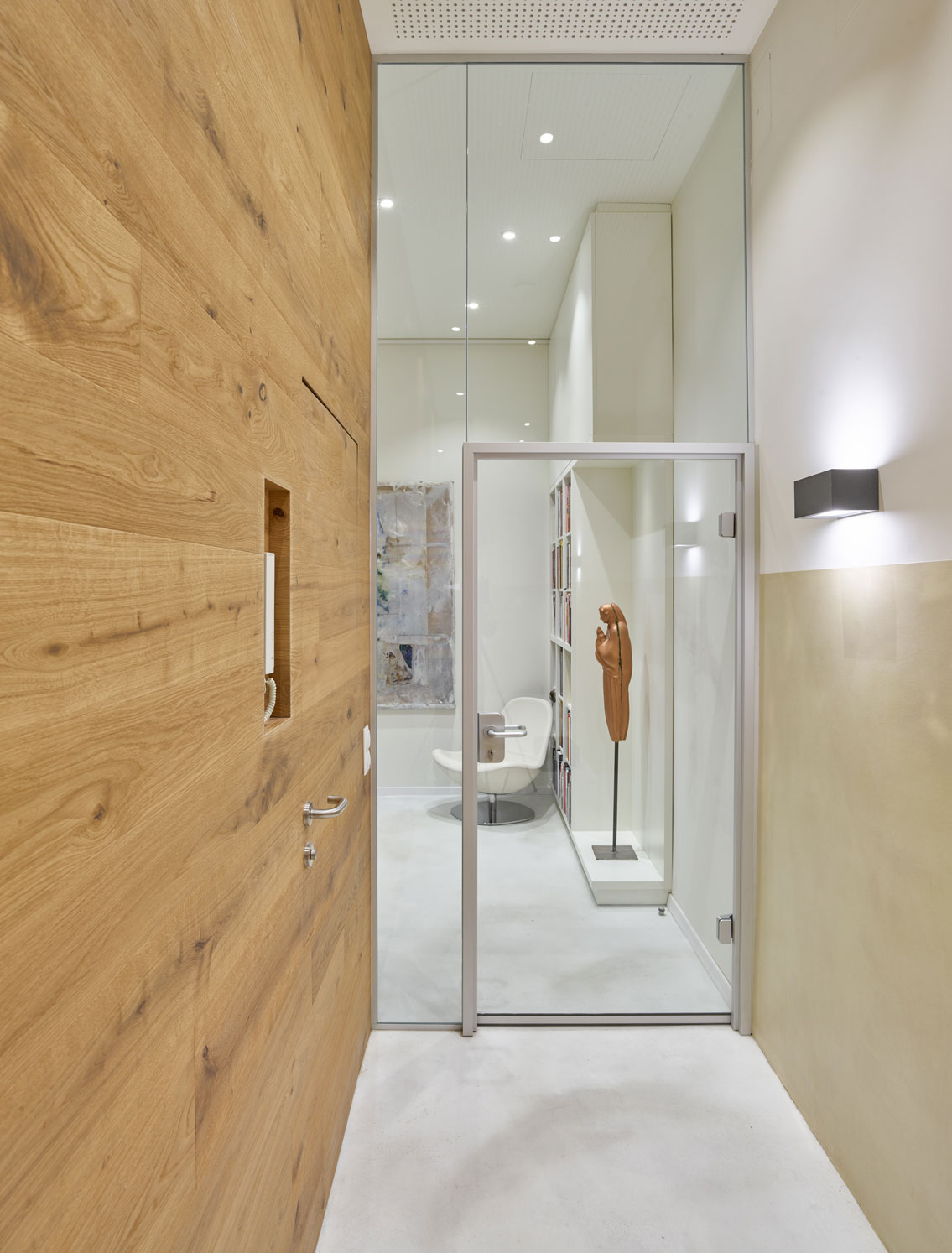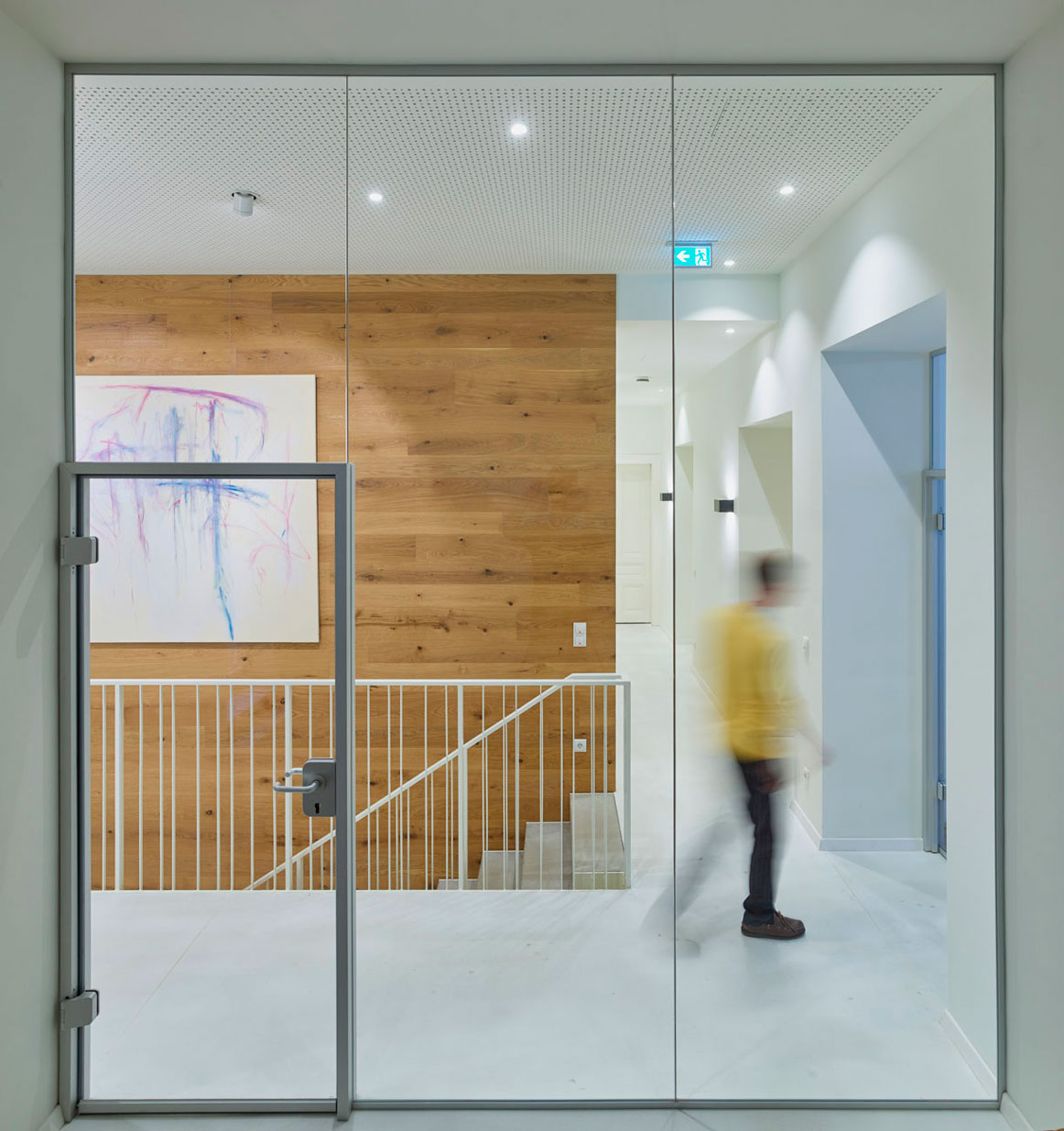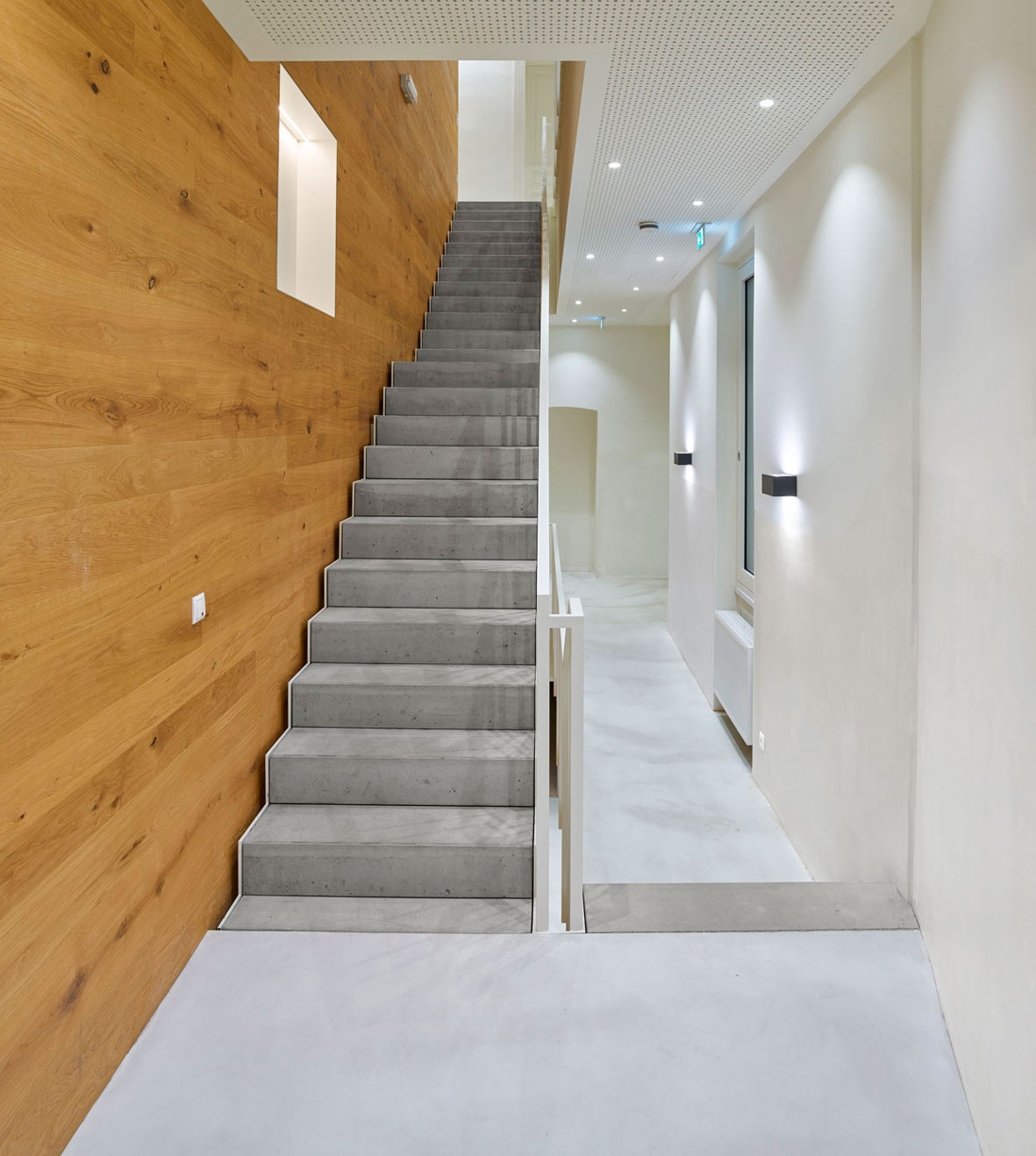 To see more images of the finished work, we leave the following link to the website of our photographer in Vienna, Kurt Hoerbst:
http://architektur.hoerbst.com/portfolio/favoritenstrasse-arenas-basabe-palacios/
For the interior design we have been working with Guadalupe Hernández: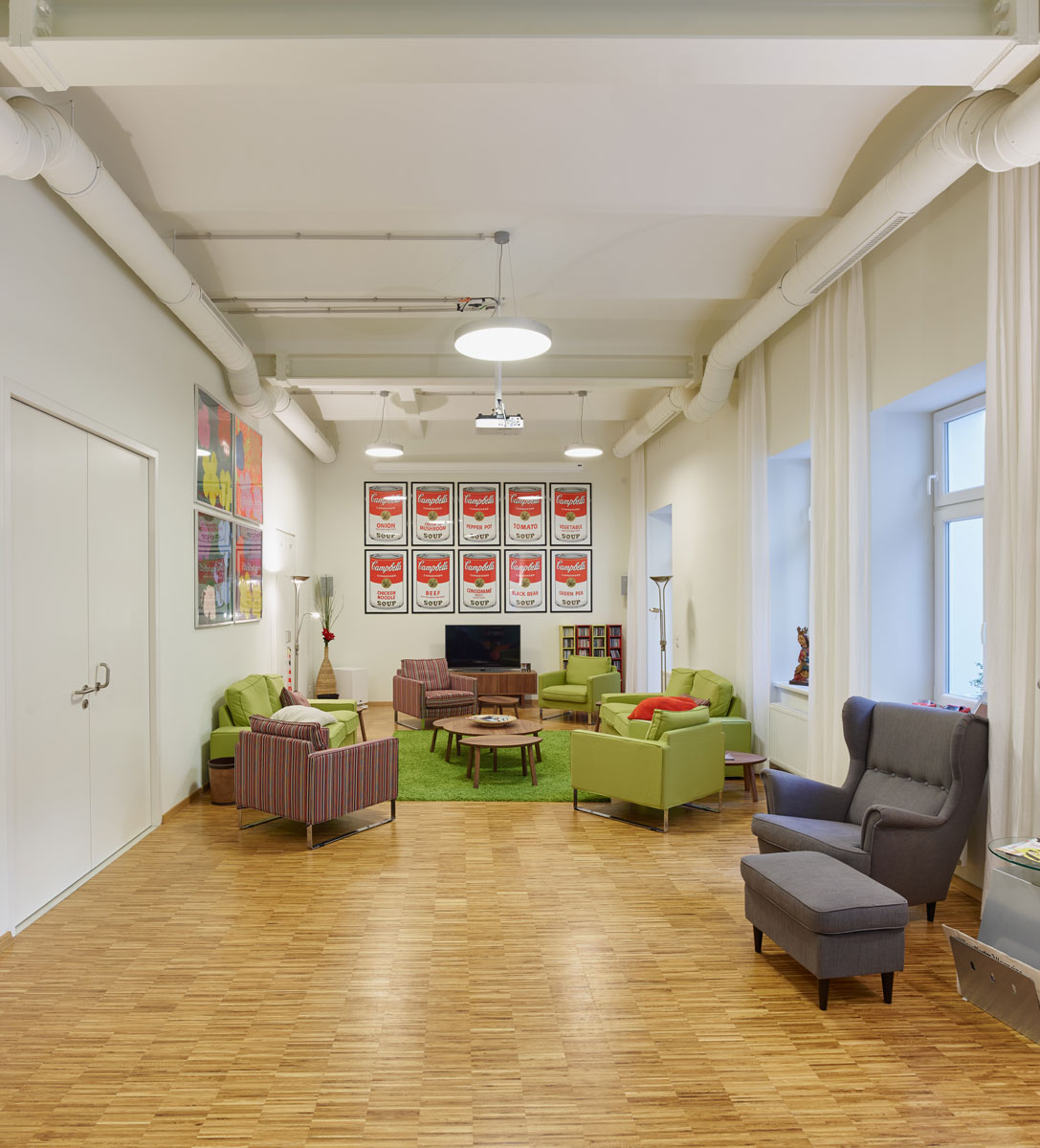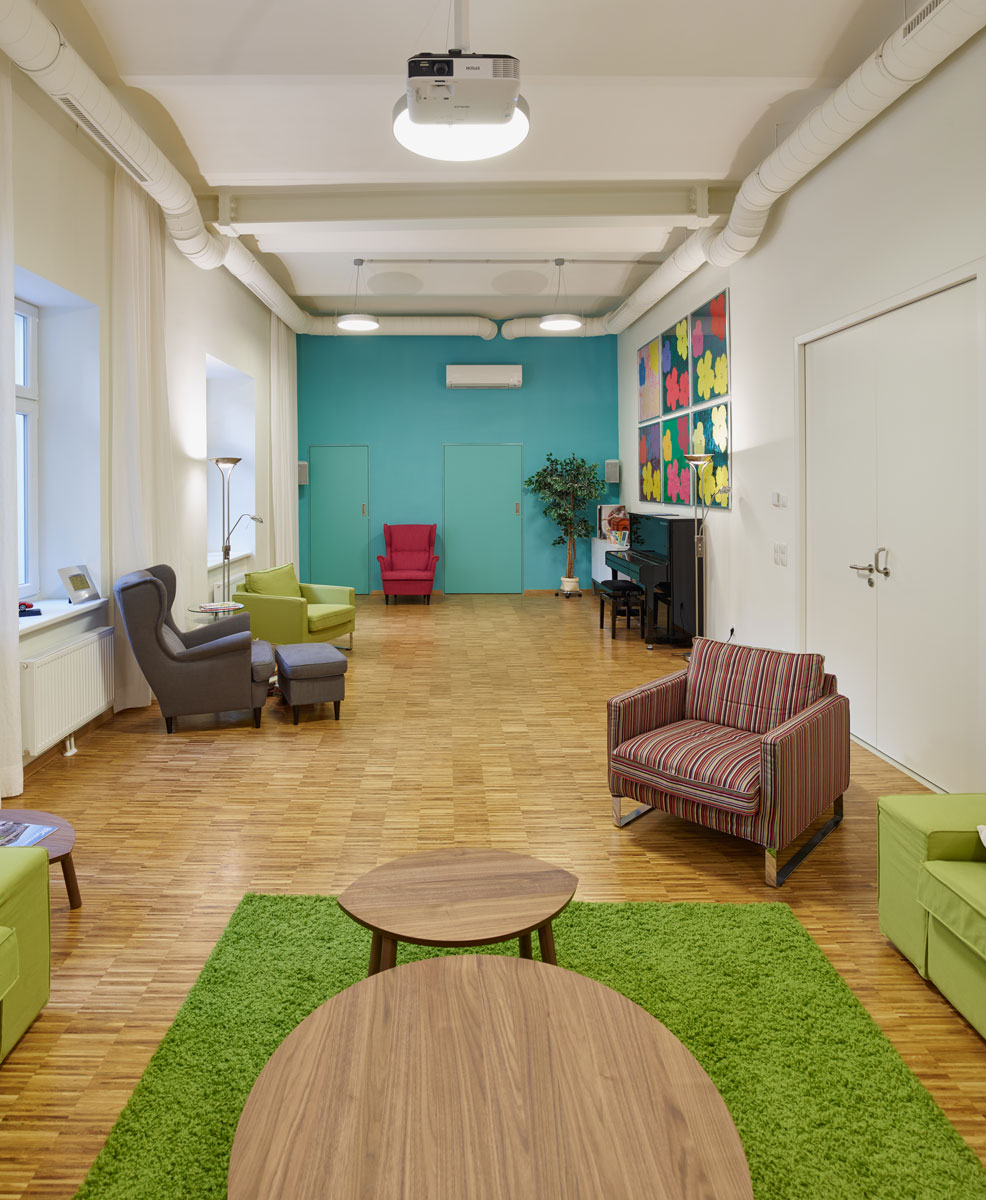 >authors:
Enrique Arenas Laorga, architect
Luis Basabe Montalvo, architect
Luis Palacios Labrador, architect
> local partner:
Andreas Thajer
>collaborators:
Almudena Cano
Alfonso Rengifo
Paula Fernández
Kerstin Pluch
María Angeles Peñalver
>photographer:
Kurt Hoerbst