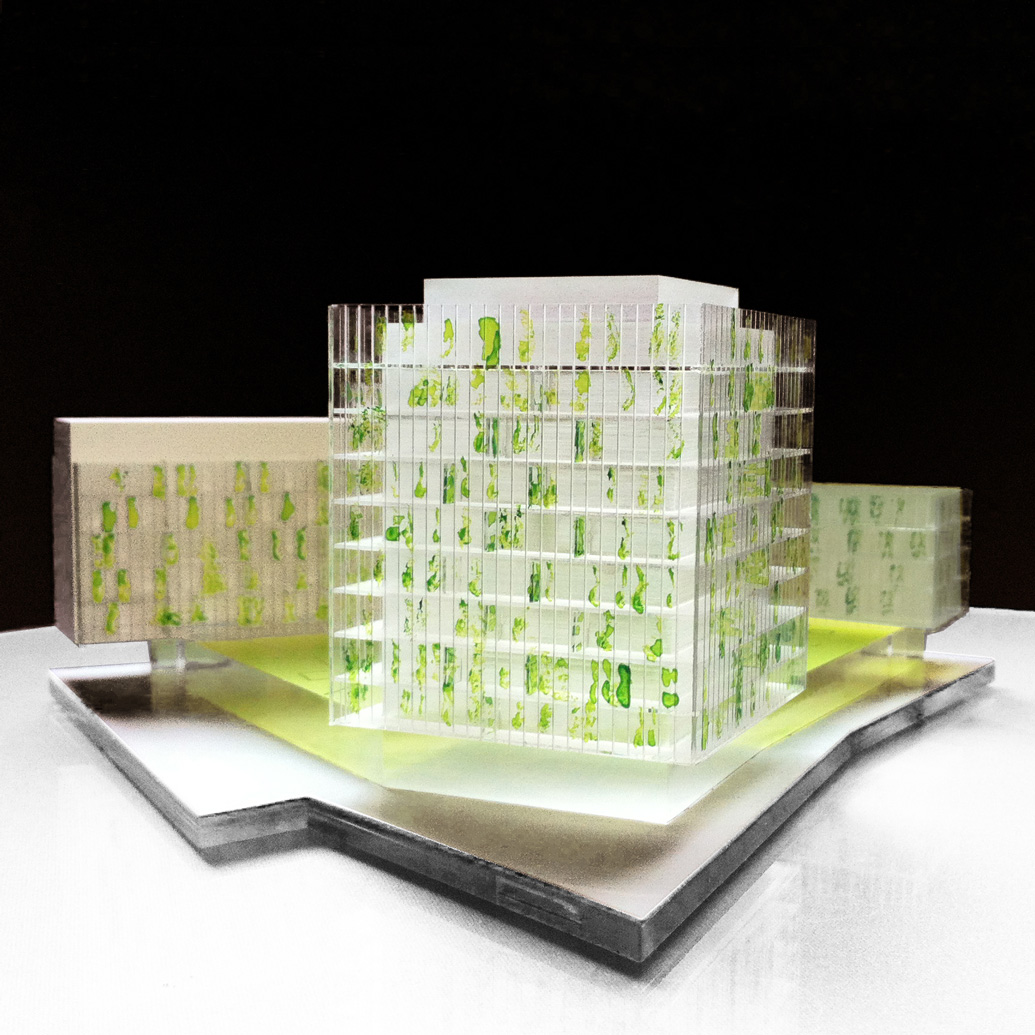 Kern und Schale
Competition in 2 phases of a hybrid building in the Landstraßer Hauptstraße 148 A, Vienna
Vienna, Austria, 2014
Together with the local architects Mascha & Seethaler
FINALISTS
The Austrian organization  BIG  announced a competition in 2 phases for a solution for a corner building in the Landstraßer Haupstraße (148) in Vienna. A hybrid space allocation plan was requested: 100 apartments, a supermarket, small salesrooms and offices, an underground parking and private and commonly used free space for the apartments.
The first phase of the competition wanted to look at the problem in an urban scale. Our proposal closes the corner of the big block continuing the preexisting series of buildings, the inner park functioning as a conclusion for the whole block. Therefore it will be activated and connected with the city through green pedestrian paths.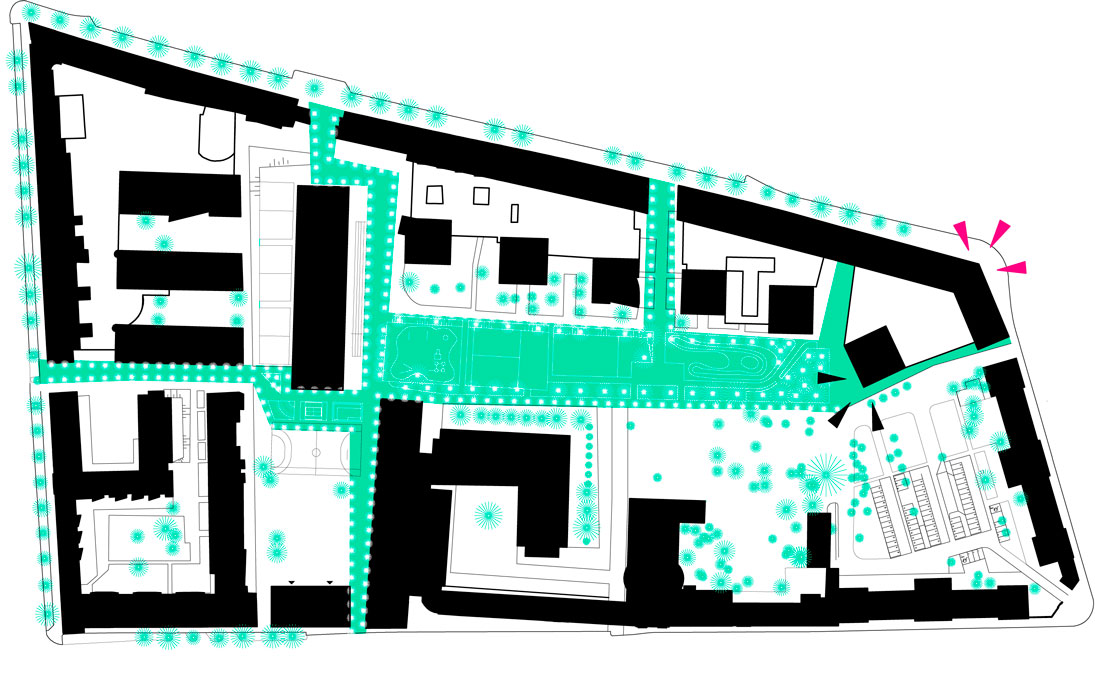 In the second phase we developed our concept of the "green building" in detail, which responds to the duality of the area. On one side, the facade to the urban street with a hard shell, strict, with small well-regulated wholes in a linear block to adapt to the preexisting buildings and to highlight the importance of the urban corner. On the other side the complex shows a "green" skin to the interior, which enwraps the terraces of the apartments with a light structure, technical taks and mobile plants-panels: a support for the decision making of the inhabitants about their apartments, and their relation to the outside and the privacy.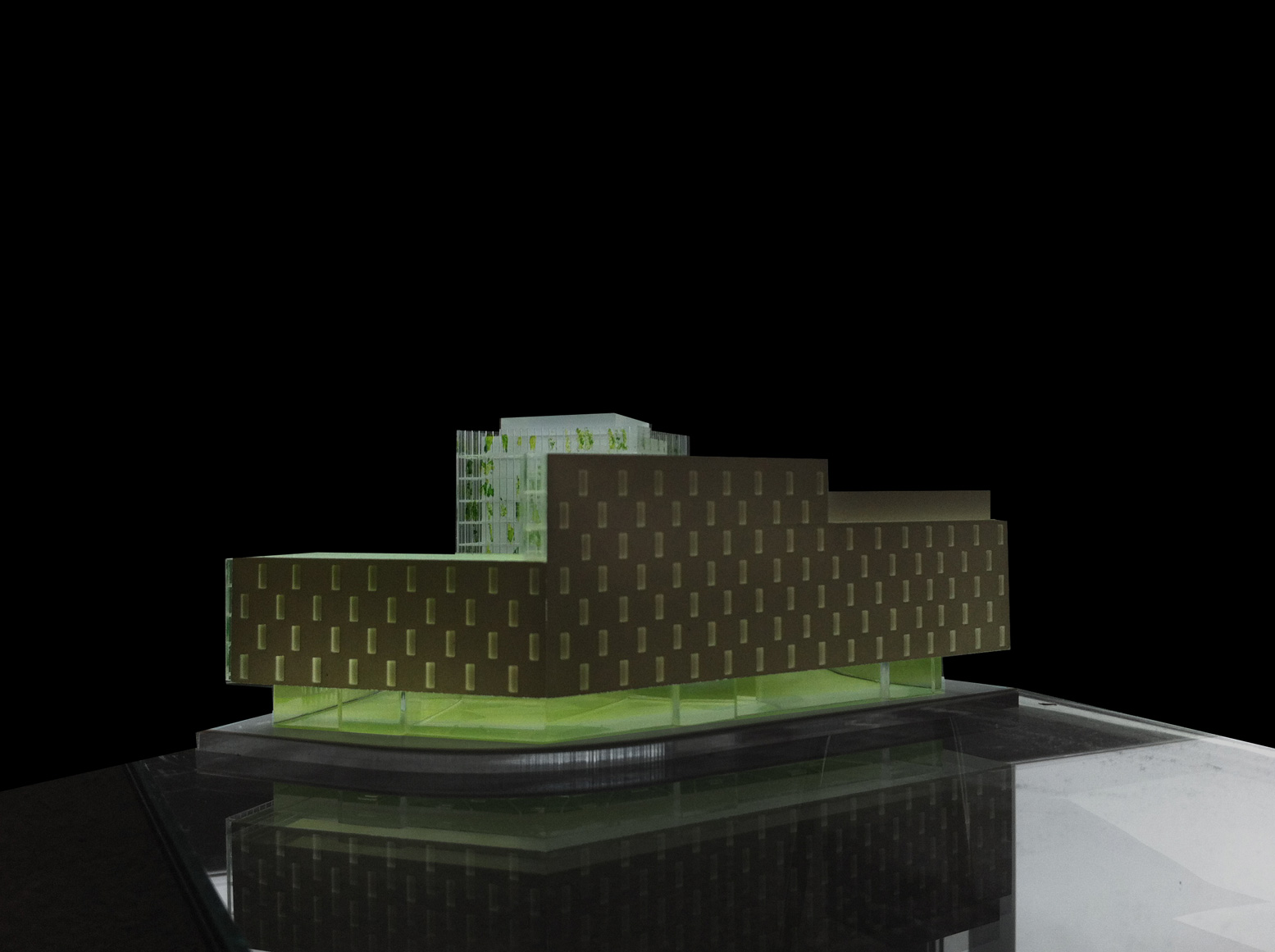 The organization of the floor plan – lineal and centralized organization – allows high inner flexibility: the cubic building accommodates up to 4,5, or 6 apartments per level and leaves the system open for posterior decisions: architects, owners or users can decide referred to design, needs, or changing requirements of the inhabitants.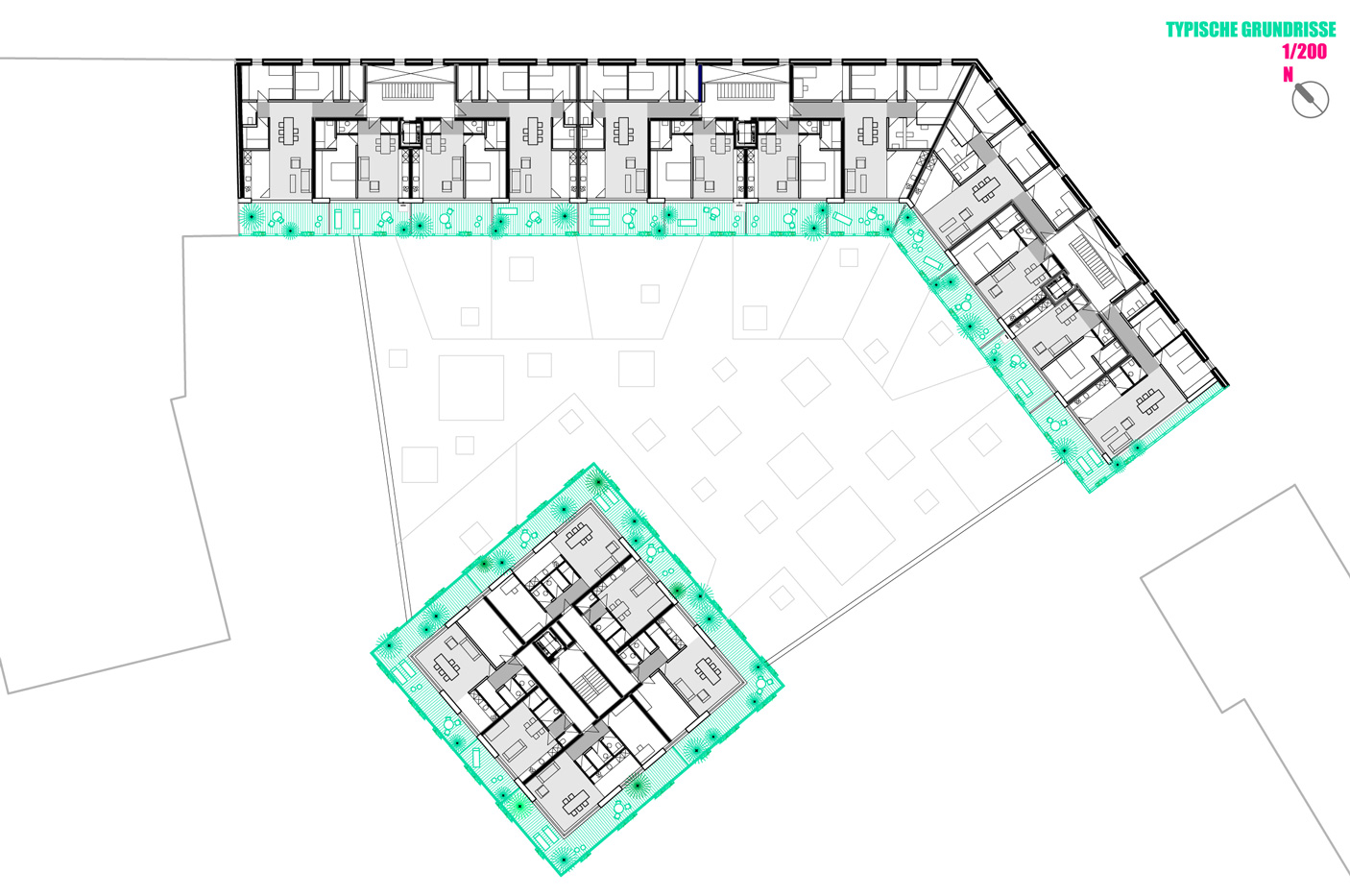 The management of the mentioned flexibility, as well as of the free space (common and private gardens) and the definition of the "green" skin based on the concept of sustainability, are summarized in the "instruction manual", which completes the planning and the technical documentation of the project.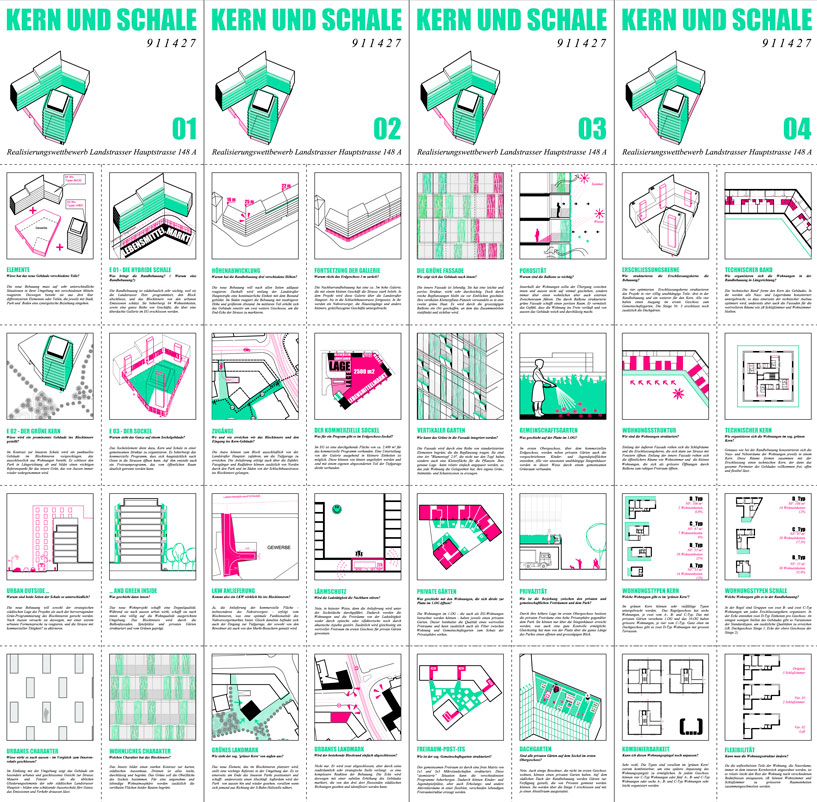 The project made it under the 6 finalists of the competition. We want to thank our collaborators and our Austrian partners for the great work!
>Authors:
Enrique Arenas Laorga, architect
Luis Basabe Montalvo, architect
Luis Palacios Labrador, architect
Christian Seethaler, architect
Christian Mascha, architect
>collaboration:
Paula Fernández, architect
Mª Angeles Peñalver, architect
Carolina Eslon, architect
Ánxela Castro, architect
> Model: