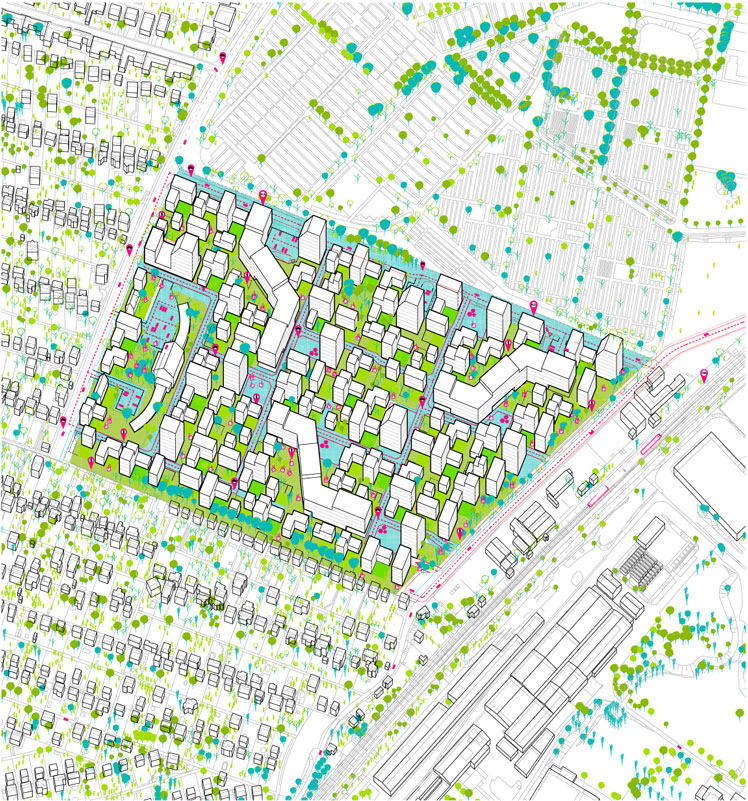 Our project 'GARTENSTADT 2.0′ has been honored by the prestigious Swiss Holcim Foundation as an example of sustainable urbanism. The proposal was selected between more than 6000 projects presented in 152 countries. In this fourth edition of Holcim Awards held in Moscow, 'GARTENSTADT'  received the Bronze award of the European region.
The project is the development of Gartenhof, first prize of Europan 10 competition, in Vienna. Since 2009 we have worked together with local architects Mascha and Seethaler ZT GmbH, as well as a group of experts in mobility, energy, landscaping and sociology, to define suburban planning of Meidling, southeast of Vienna.
The masterplan has recently received the initial approval from the City of Vienna and obtained recognition as an 'innovative, democratic and sustainable' neighborhood. For more information of the winning project, we leave the following link:
http://arenasbasabepalacios.com/blog/2011/09/14/desarrollo-europan-10-viena/
We would also like to share the link of the Holcim foundation, where you can check all the awarded projects of this last edition.
http://www.holcimfoundation.org/Awards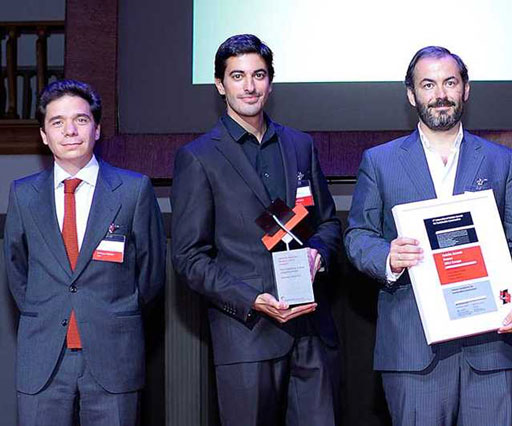 For further information in different websites:
http://economia.elpais.com/economia/2014/09/05/vivienda/1409920930_555379.html
http://www.arquitecturaviva.com/es/Info/News/Details/6090
http://www.metalocus.es/content/es/blog/ganadores-premios-holcim-2014-en-europa
http://www.e-architect.co.uk/awards/holcim-awards
http://www.madridactual.es/20140906646437/un-equipo-de-jovenes-arquitectos-espanoles-recibe-el-premio-internacional-holcim-award-bronze-2014
http://entrerayas.com/2014/09/anunciados-en-moscu-los-ganadores-de-los-holcim-awards-2014-para-europa/
http://centrourbano.com/fundacion-holcim-premio-proyecto-de-barrio-espanol/
http://www.geometri.cc/costruzioni-sostenibili-annunciati-i-vincitori-degli-holcim-awards-2014.html
http://www.ediliziaeterritorio.ilsole24ore.com/art/mediacenter/gallery/progetti-e-concorsi/2014/09/holcim_awardAustria/holcim_awardAustria.php
http://buildingfree.com/pages/32750692-holcim-awards-winners-for-europe-announced-in-moscow
http://www.baunetz.de/meldungen/Meldungen-Holcim_Awards_Europe_2014_in_Moskau_vergeben_4033609.html
http://www.baublatt.ch/aktuelles/news/holcim-award-flora-und-fauna-erobern-industrieruinen
http://youtradeweb.com/2014/09/holcim-awards-2014-vince-litalia/
http://www.progettarearchitettura.it/allitalia-loro-dellholcim-award-2014/
http://www.hochparterre.ch/nachrichten/architektur/blog/post/detail/ueber-die-grenzen/1409920309/