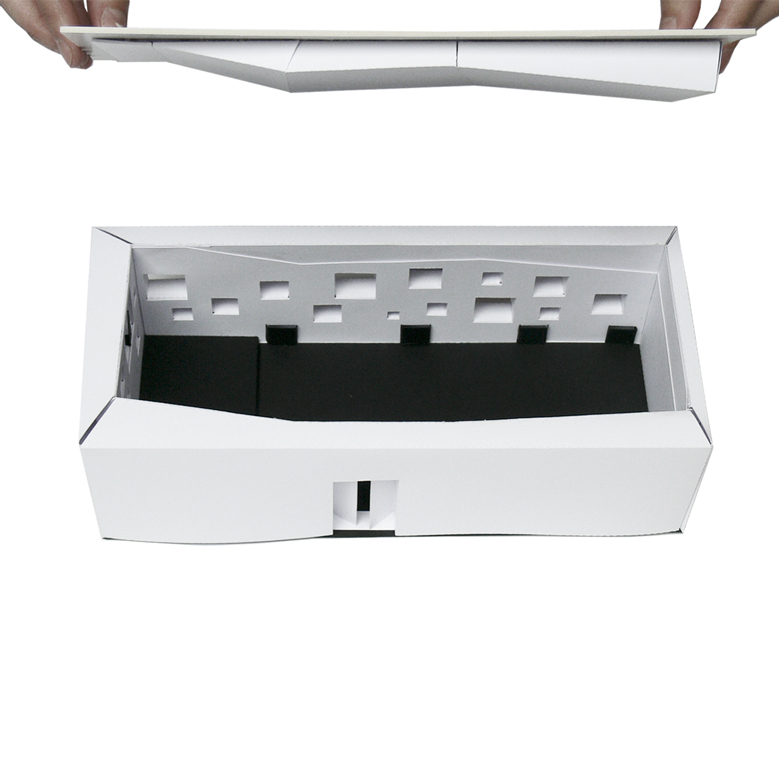 KAPELLE
Chapel for a collective residential building in the Favoritenstrasse 24
Vienna, 2014
IN EXECUTION
Within the extensive rehabilitation of the residential building in Favoriten Street 24 (Vienna) we are in charge of the design for a chapel, as a reference area for residents and visitors. The chapel is conceived as a piece inside the consisting structure, and changes the user's perception with a double layered skin, which deforms current orthogonality of the space.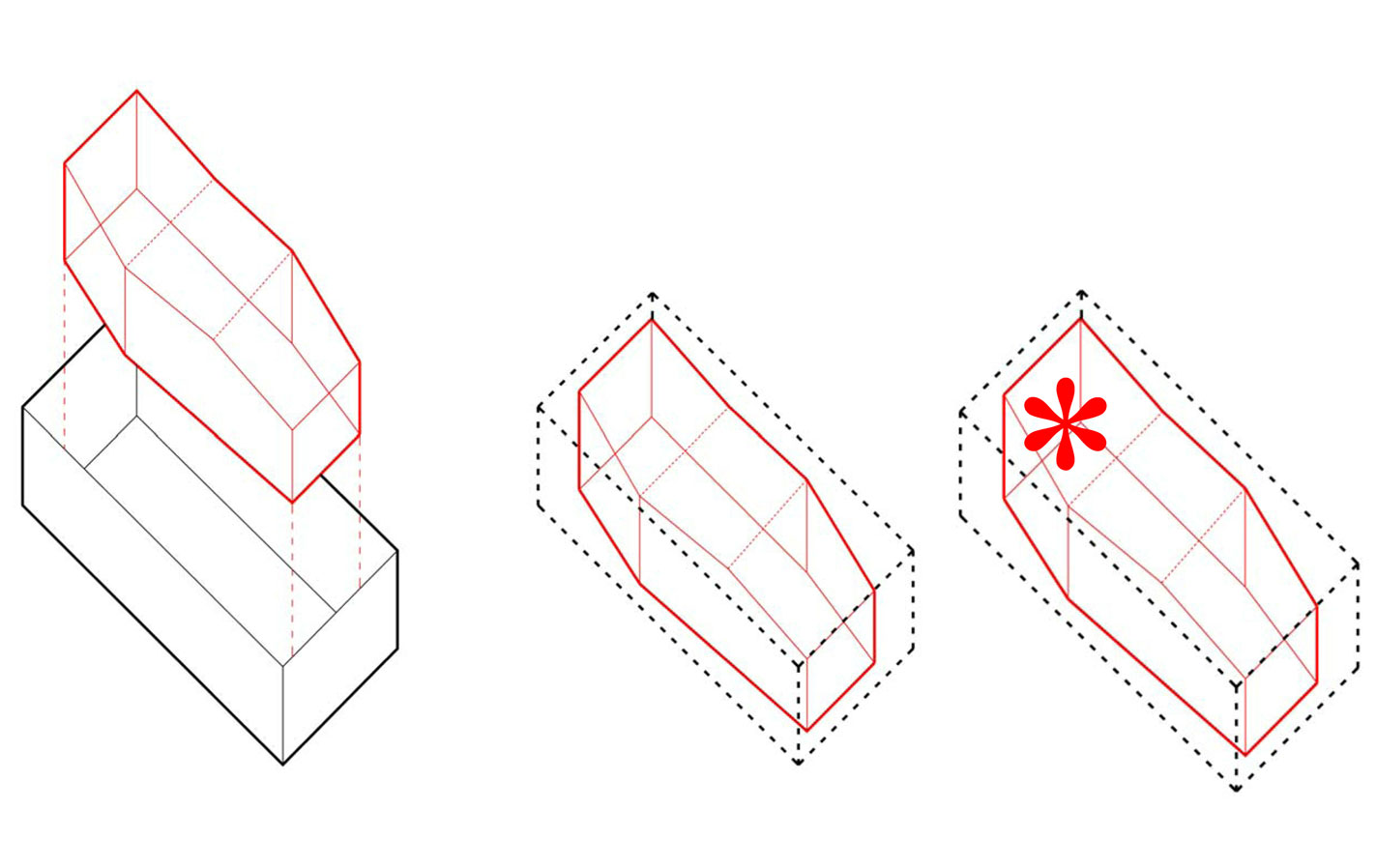 A catalogue of niches from different sizes and depths solves the collection of holy elements and ornaments in a uniform way. The artificial and the natural illumination perforate the existing wall.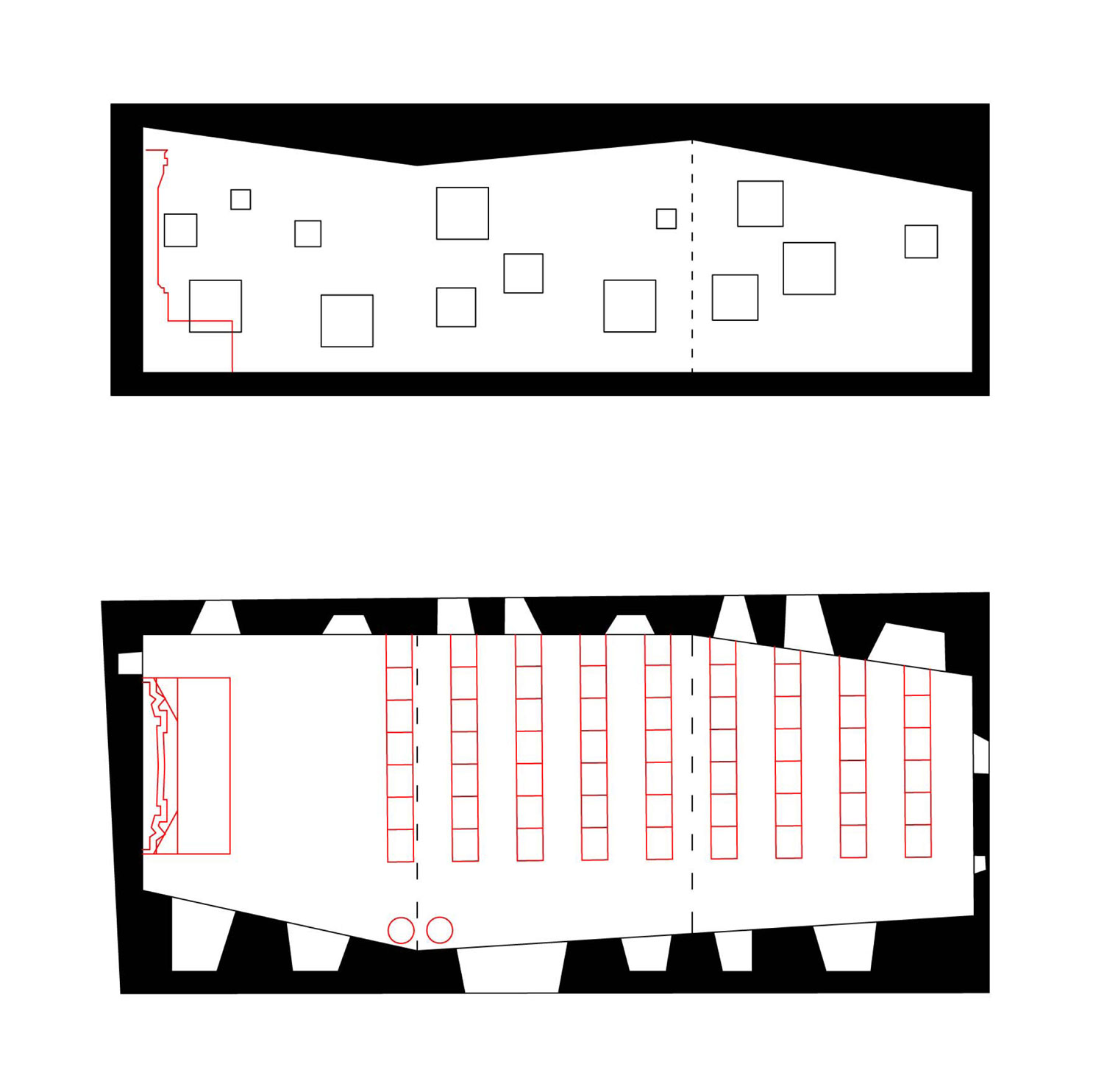 The new adjustment of the holes is reflected in the facade to the courtyard and indicates the position and the character of the most characteristic space in the building.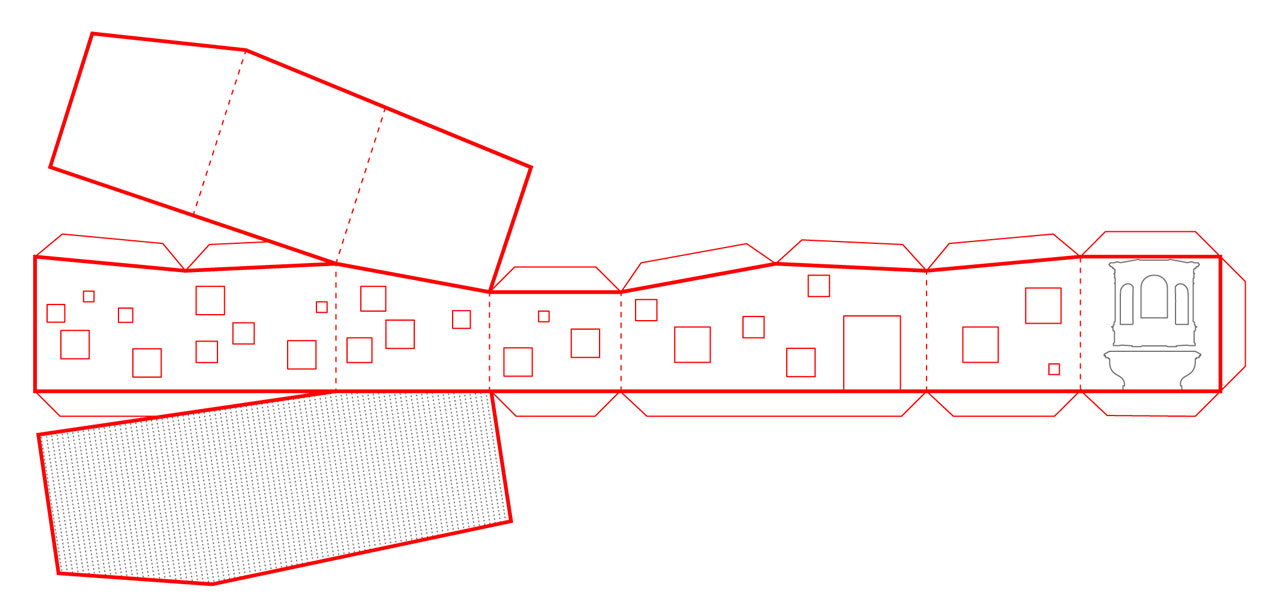 Collaboration:
. Almudena Cano Piñeiro
. Alfonso Rengifo Cavestany
. Paula Fernández San Marcos