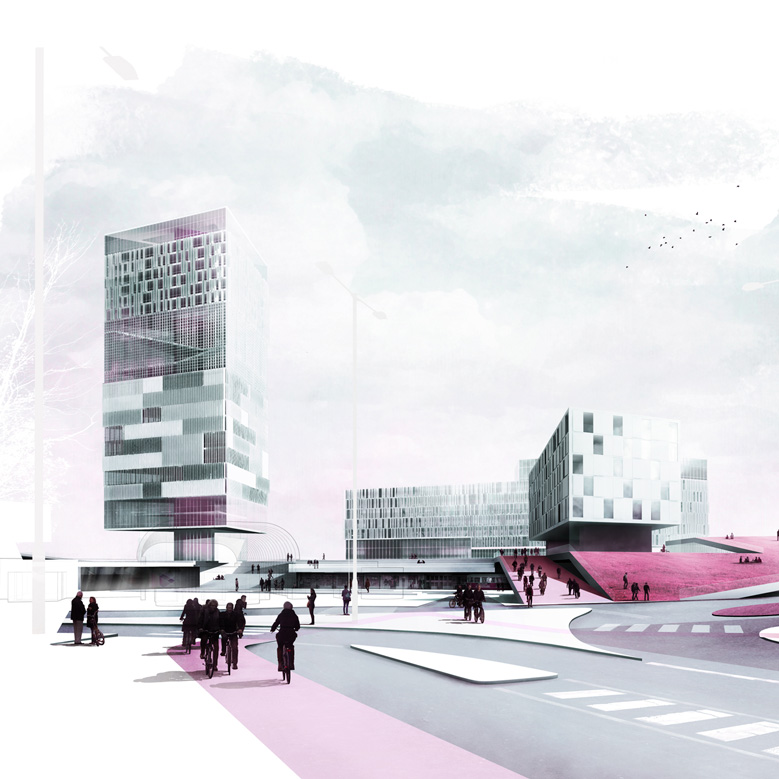 Urbanistic competition fort he Roundabout Favoriten
Together with einszueins architektur
Vienna, March 2014.
The competition searched for a solution for the point of intersection Favoriten, in the south east of Vienna. The area, a big roundabout with almost 4 ha, functions as a void between two contrary systems of the city: in the North, the last frontier of the consolidated city, perimeters block development and defined by streets, commerce in ground floor and a explicit pedestrian character. In the South, the city of the second half of the 20th century, fragmented and embossed by infrastructure, roads and the circulation with the car.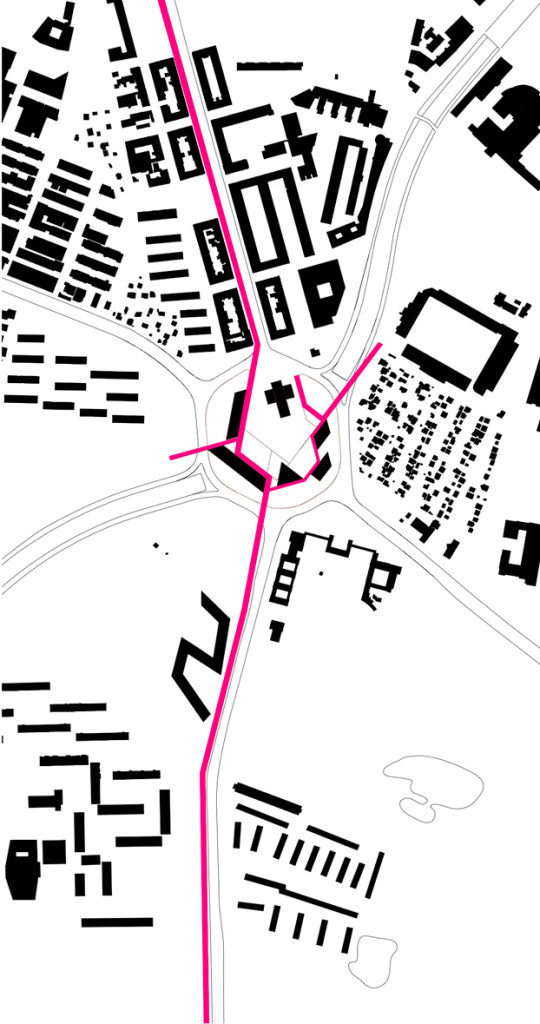 Our intention was to mediate between these two systems: using the infrastructure as support to create a space with urban character. Therefore we analyzed the mobility networks: crossroads, superposition and layering are resolved in one platform which works as a "velocity-exchange": in the middle of the square, where various public transport system meet – metro, tram, bus – at the periphery a topography which reflects the organization with a bicycle road network on its surface. The roundabout becomes a crossing point: continuity of the Favoritenstreet and connection with the campus, relation to green and leisure areas and a connection with the football stadium.

A system of plug-ins – or vertical connectors – relates the superposed programs and contains buildings of different heights, morphologies and scales and responds in an adequate way to the different urban landscapes around the area. The result is more than a roundabout: a new entrance to the city with a clear identity, urban an complex, not only for the bordering districts but for whole Vienna.
>Collaboration:
. Inés García, Student of Architecure
>Model:
. Gilberto Ruiz Lopes