SEVEN ROOMS
low-cost interior architecture for association in madrid
Madrid, January 2014
in colaboration with L-Fan
We were asked to furnish a 200 sq.m. association property. The main requirements were a low-budget proposal and its functionality. We selected furniture among low-cost manufacturers and we organized with them the space utilization program. We propose complete packs for each room and we supervise the assembly and installation.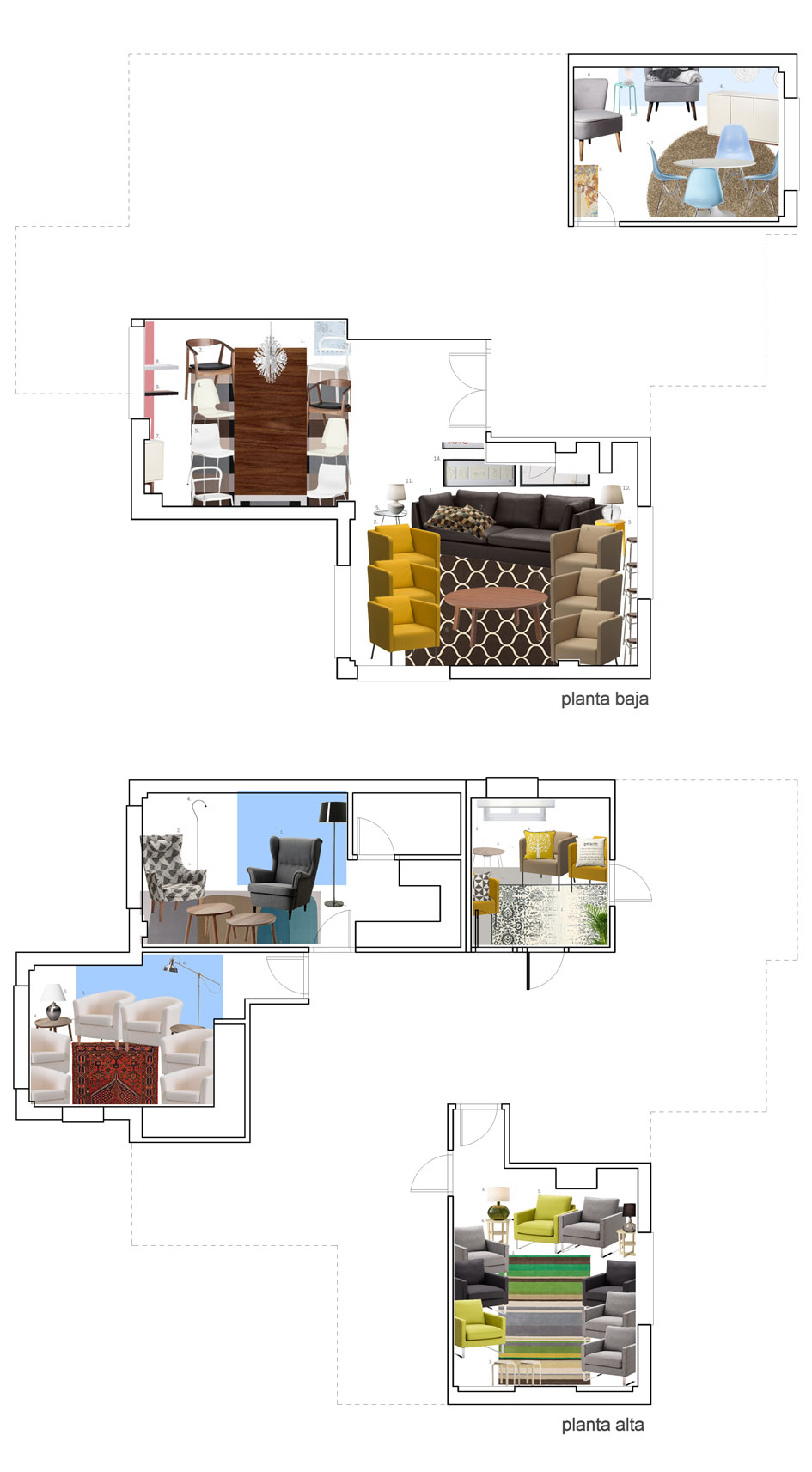 Each space has to allow the gathering and the reunion of the association members and working groups. Our intention is to create a welcoming, relaxed, and confortable atmosphere.
Graphics by Guadalupe Hernández Lorenzo (L-fan).