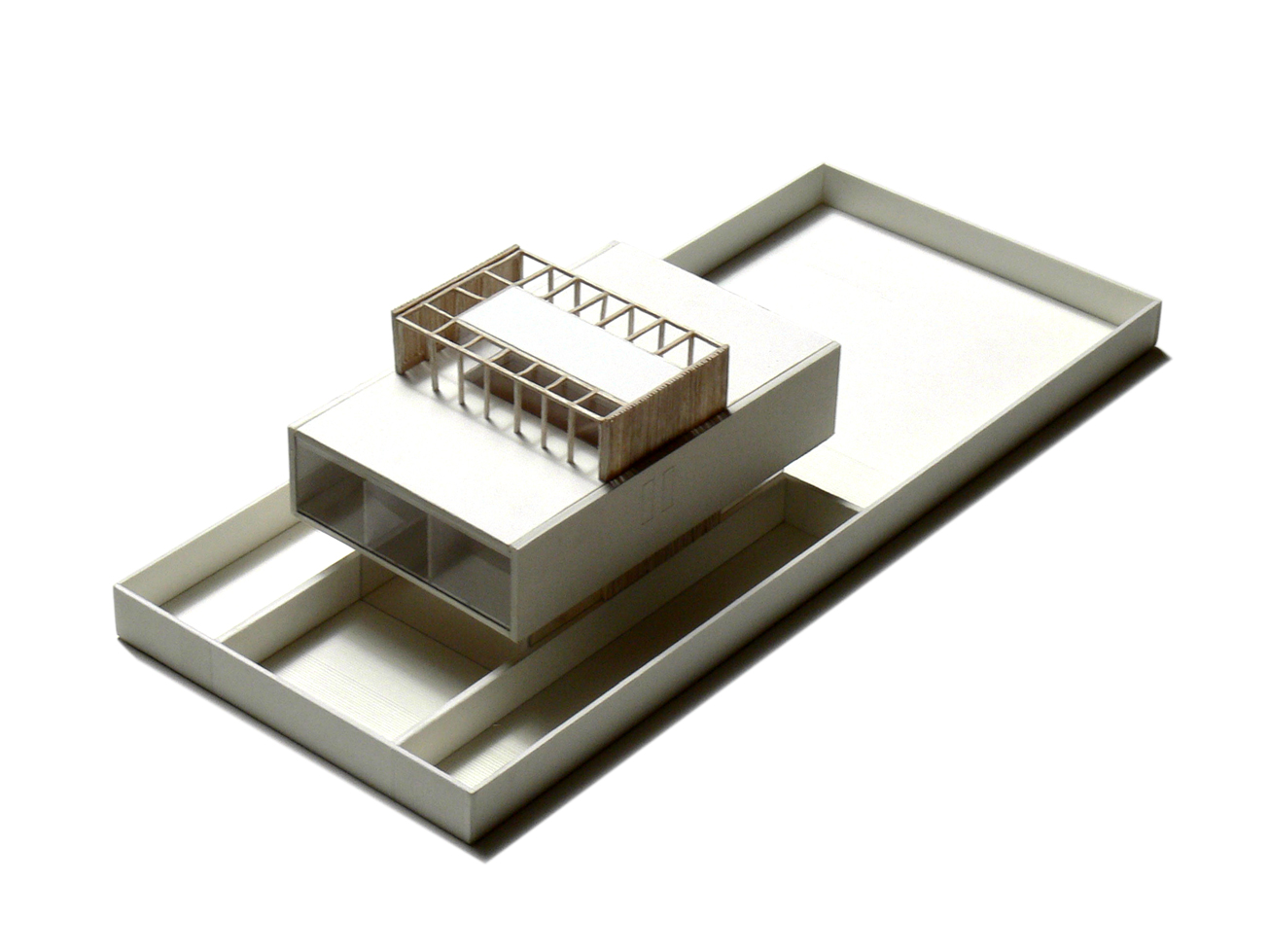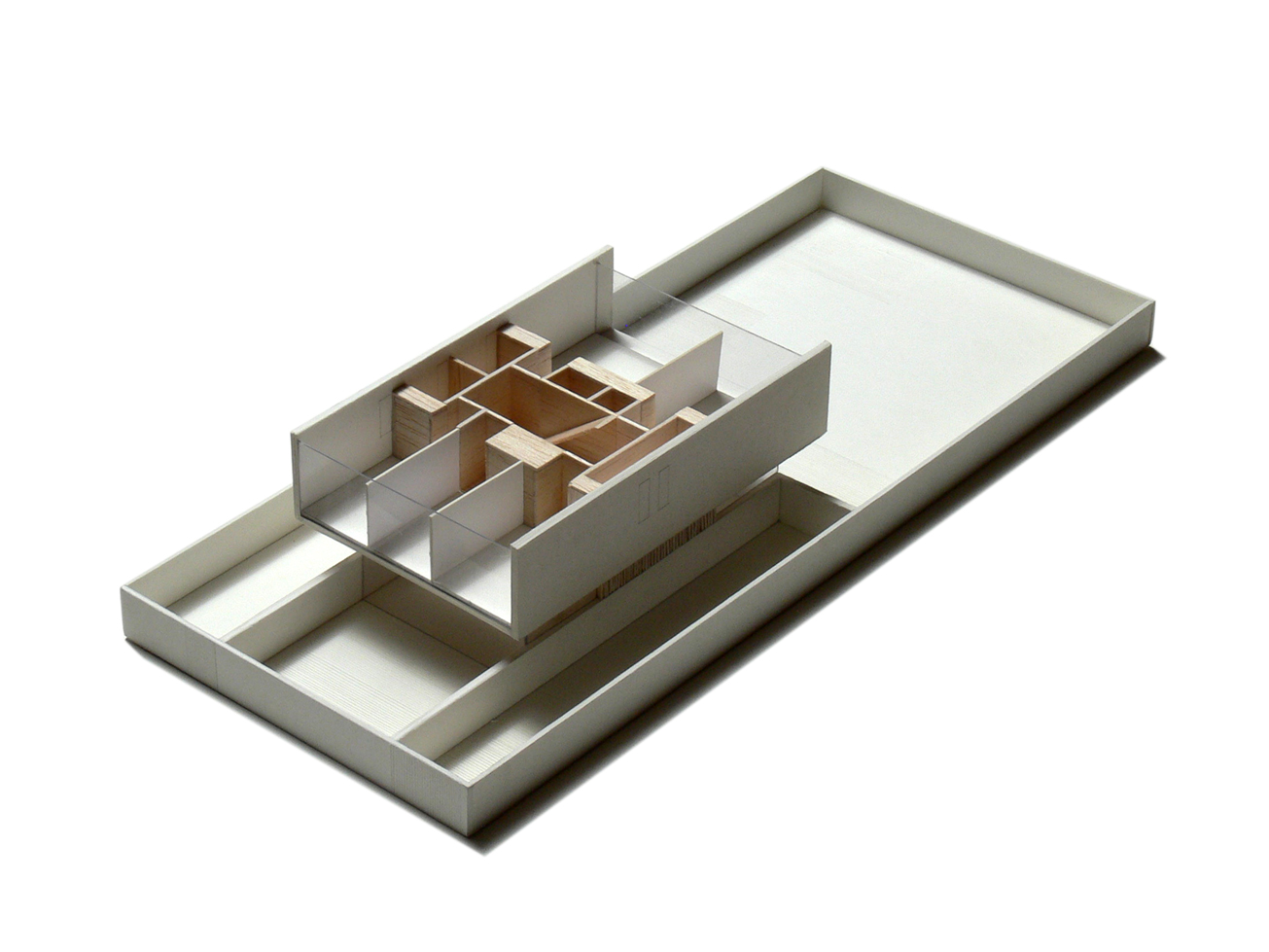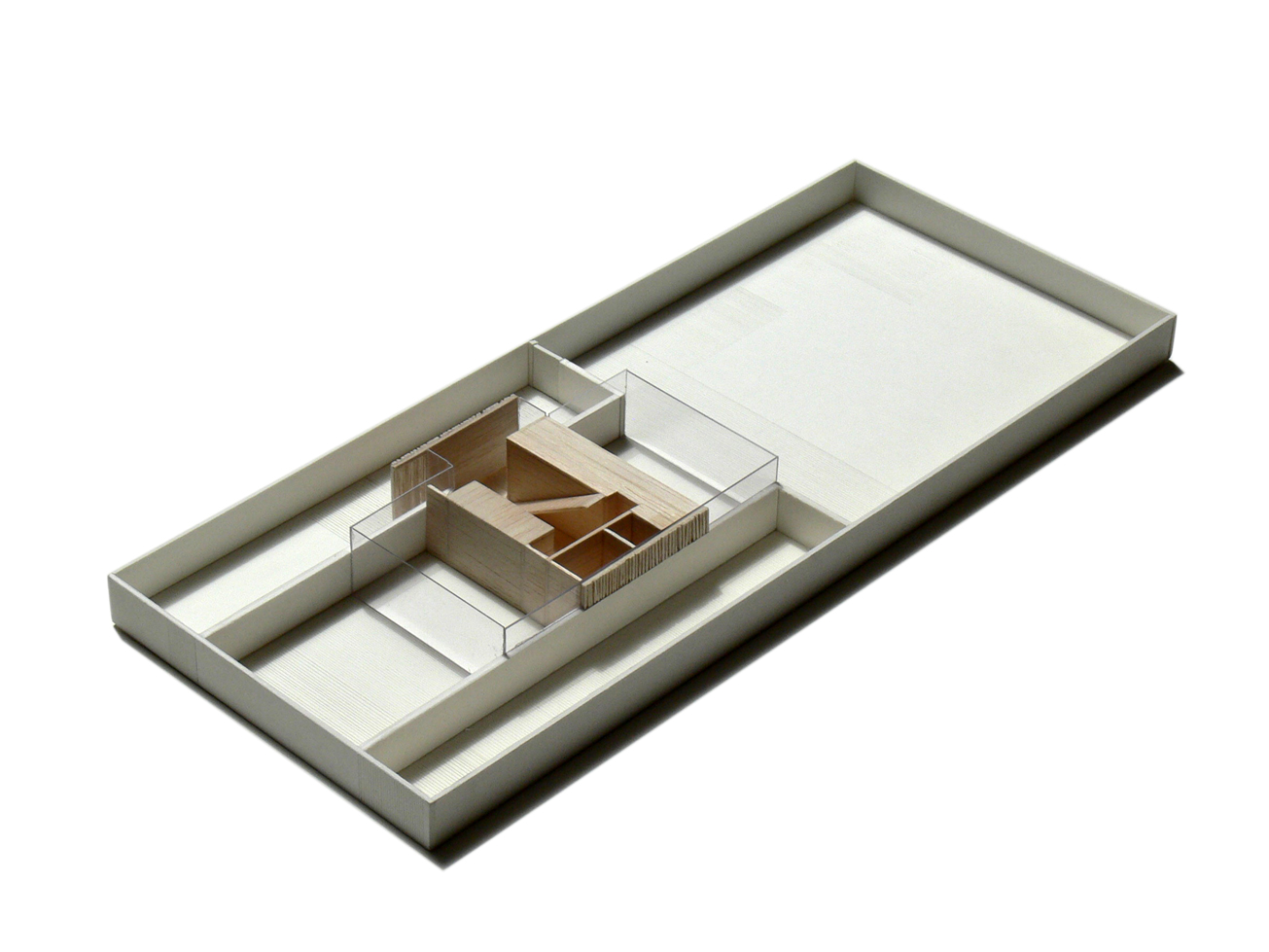 Single family house in Pozuelo
Pozuelo de Alarcón, Madrid, 2015
Under construction
The MN house is organized around a big wooden nucleus, which shows itself to the outside and is always present in the inside, gathering every serving space in it (bathrooms, storage, installations, communication), in order to allow a greater flexibility in the living spaces (kitchen, dining room, living room, bedrooms), which might be divided over time according to the changing necessities of the family.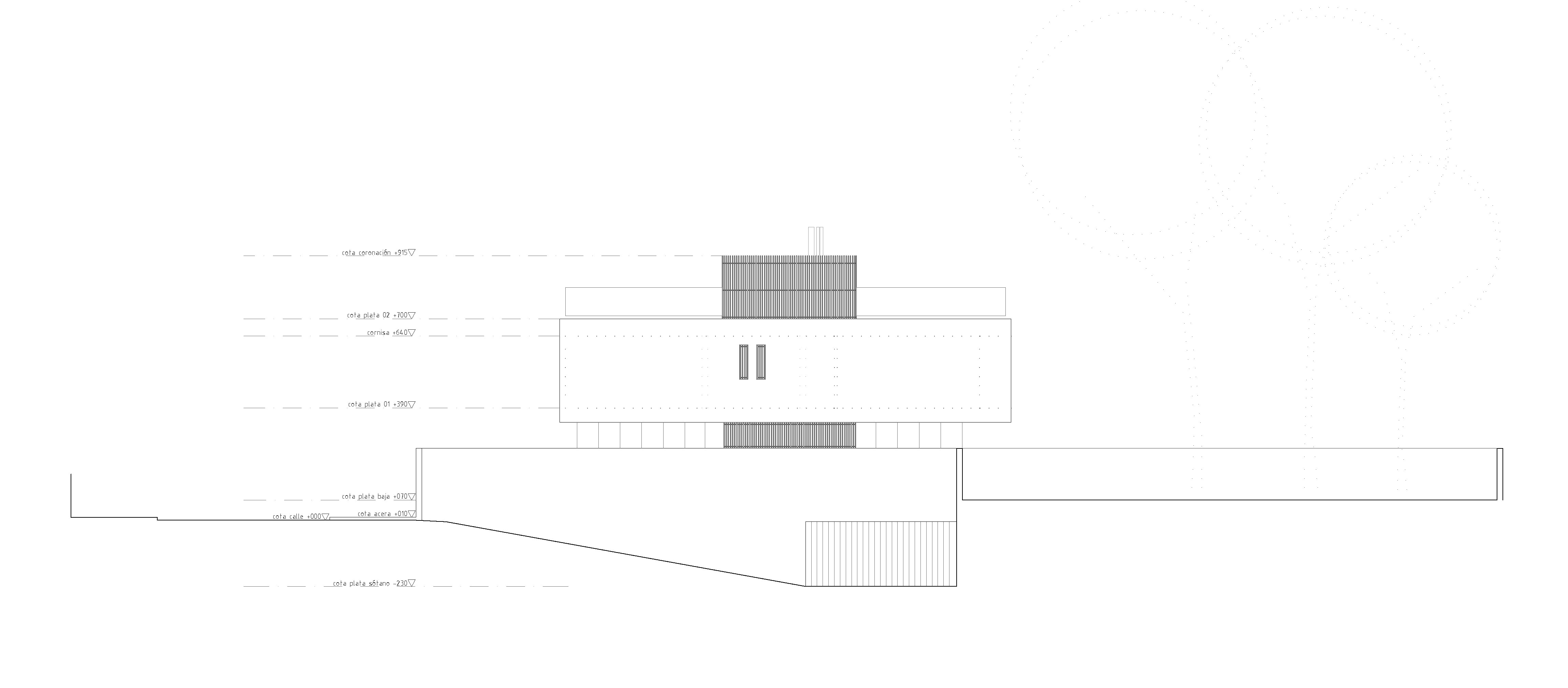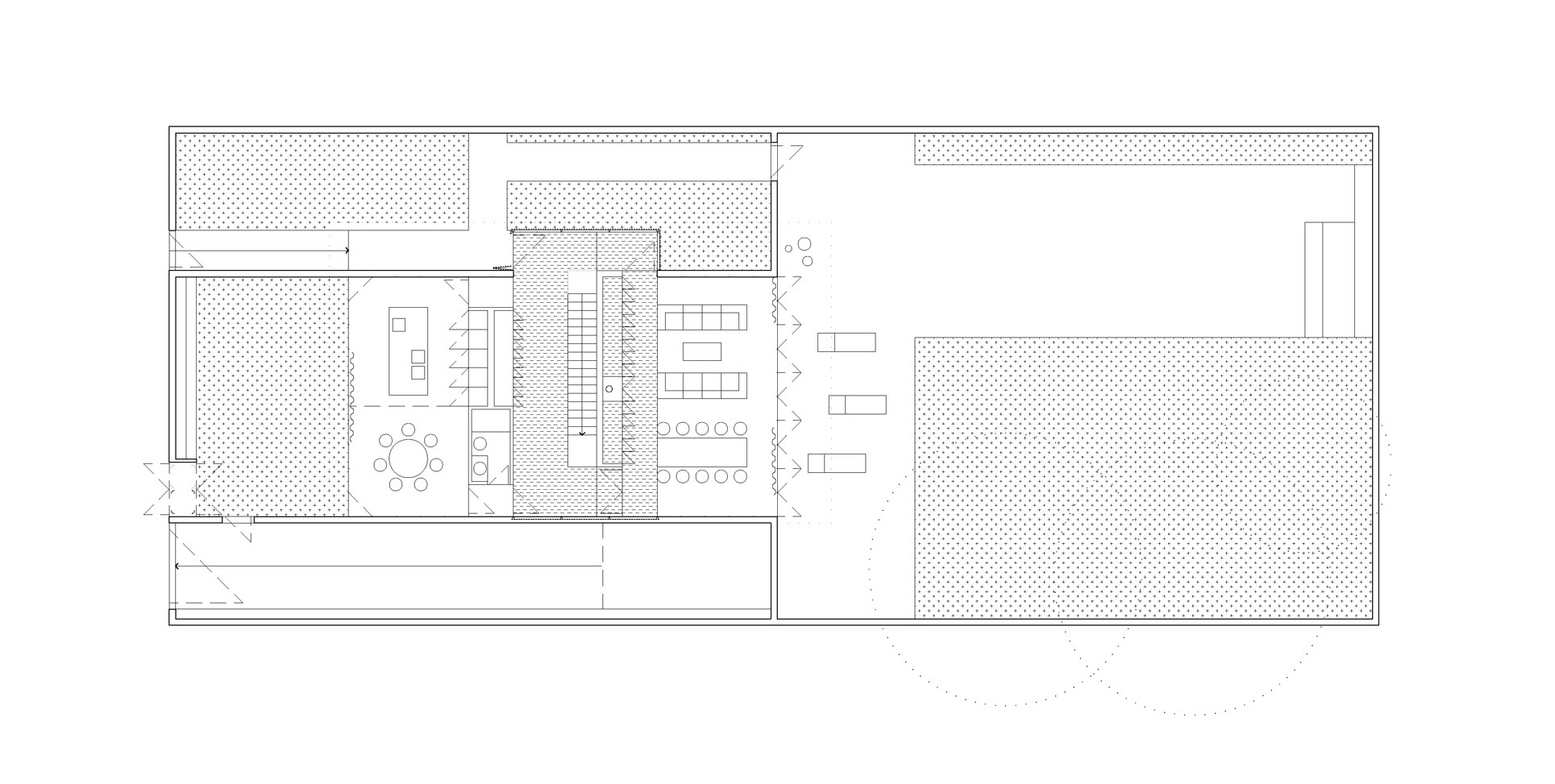 This way the ground floor includes the more public elements, and it is understood as the activity space during the daytime. The kitchen-dining room, with an associated courtyard oriented to the north, can be a diaphanous space, while keeping the possibility of dividing it to include a service bedroom in the future. The living room is open to garden and can be enlarged during summer with the south oriented porch.
In the first floor take place the most private and static activities of the house: bedrooms, work rooms, playtime spaces… The compact nucleus with bathrooms, storage and communication allows a flexible division of the spaces, permitting from two to five bedrooms, according to the changing needs of the family: more children, guests, a work place, an extra playroom, etc.
The 'wooden box' appears once more in the rooftop, allowing access to a double terrace, oriented both to the north (to enjoy the views of the Madrid mountains) and to the south (with views to the garden).