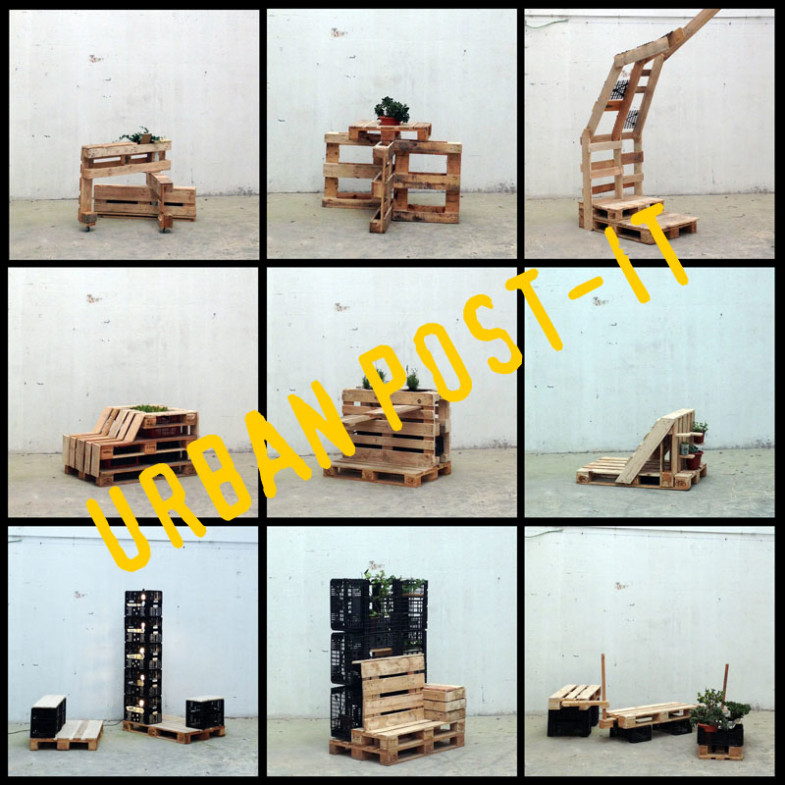 URBAN POST ITS
International workshop on THE SELF MADE CITY in Can Batlló (BCN)
With 60 students from the Universität Stuttgart, ETSA del Vallés (UPC) and ETSAM
Professors:
Markus Vogl (Stuttgart)
Timo Kegel (Stuttgart)
Mariona Benedito (UPC)
Colectivo Lacol (Can Batlló)
Luis Basabe (ETSAM)
From the 3rd to the 5th of November we have developed the SELF-MADE-CITY workshop on strategies of urban self-planning, self-production and self-management in the Can Battló area in La Bordeta (BCN).
The team included Markus Vogel and Timo Kegel from Stuttgart, Mariona Benedito and the LaCol group of Barcelona, a Madrid server, and 60 students from three universities.
The workshop had two lines of action:
1. Role-play with tables of negotiation on the future development of Can Battló, with six people assuming the roles of six different parties involved in the development of the neighbourhood:
POLITICIAN: Jordi Martí, District councillor for Sants-Montjuic.
CITIZEN: Pep Marcé, member of the BlocOnze assembly
ECONOMIC ACTIVITY: Josefa Marín Luengo, professional interested in developing economic activity in Can Batllo.
PLANNER: Oriol Altiseny and Laia Torras, authors of the current development plan for the area.
ARCHITECT-ACTIVIST: Eliseu Arrufat, member of the LaCol group, involved in the development of BlocOnze.
INVESTOR: Carlos Marmolejo, Professor of real-estate management (UPC).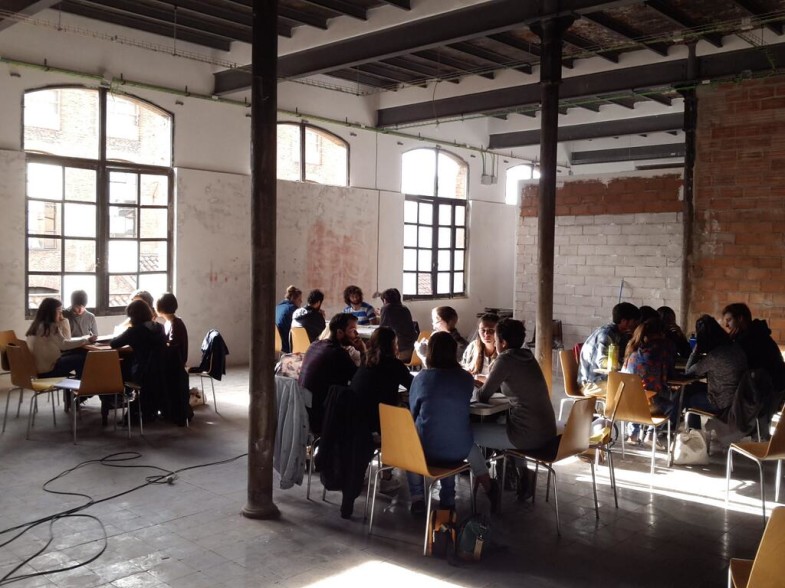 2. Development of new URBAN POST-ITS for the reconfigurable colonization of the new public spaces of the neighbourhood.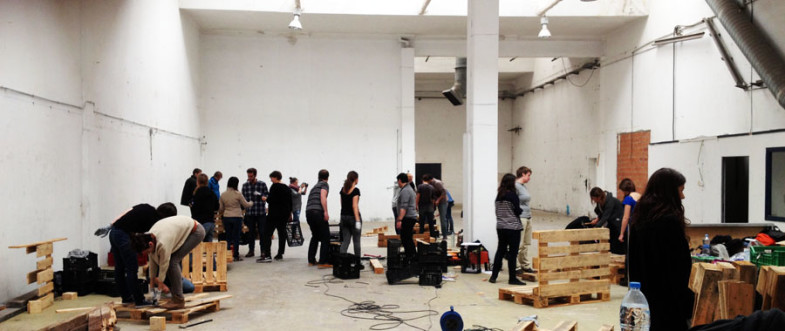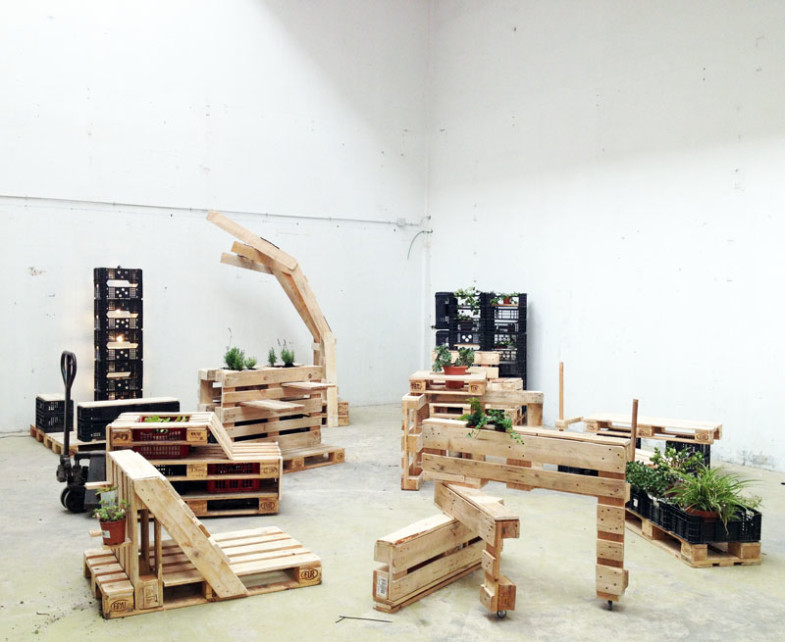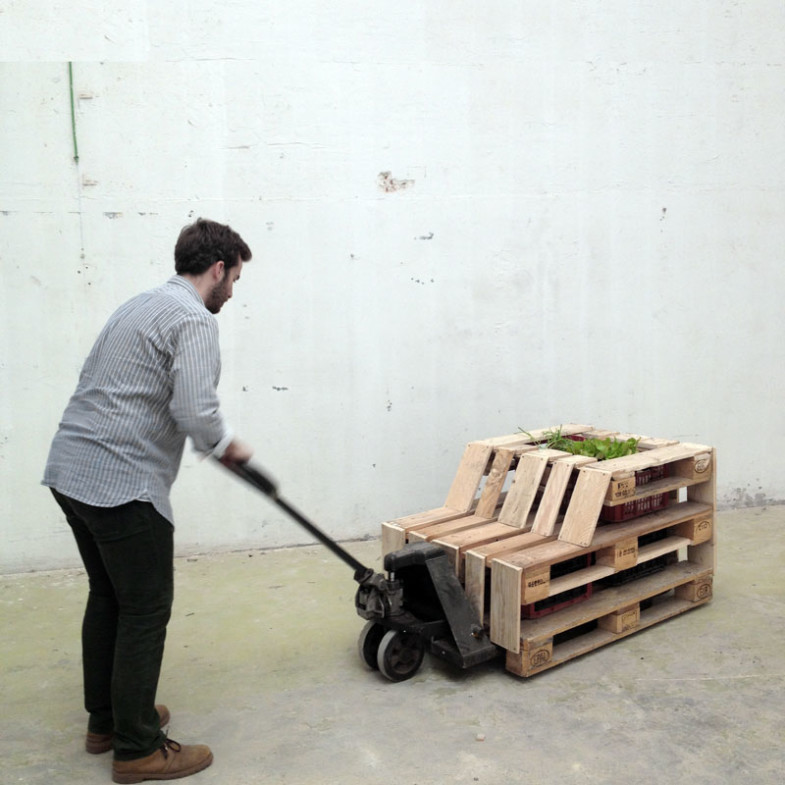 Prototypes made with pallets and fruit boxes.