GAME BOARDS
Urban support and social processes
Conference in the teaching unit of BLANCA LLEÓ at the ETSAM
Wednesday 23rd October 2013, 19.15, ETSAM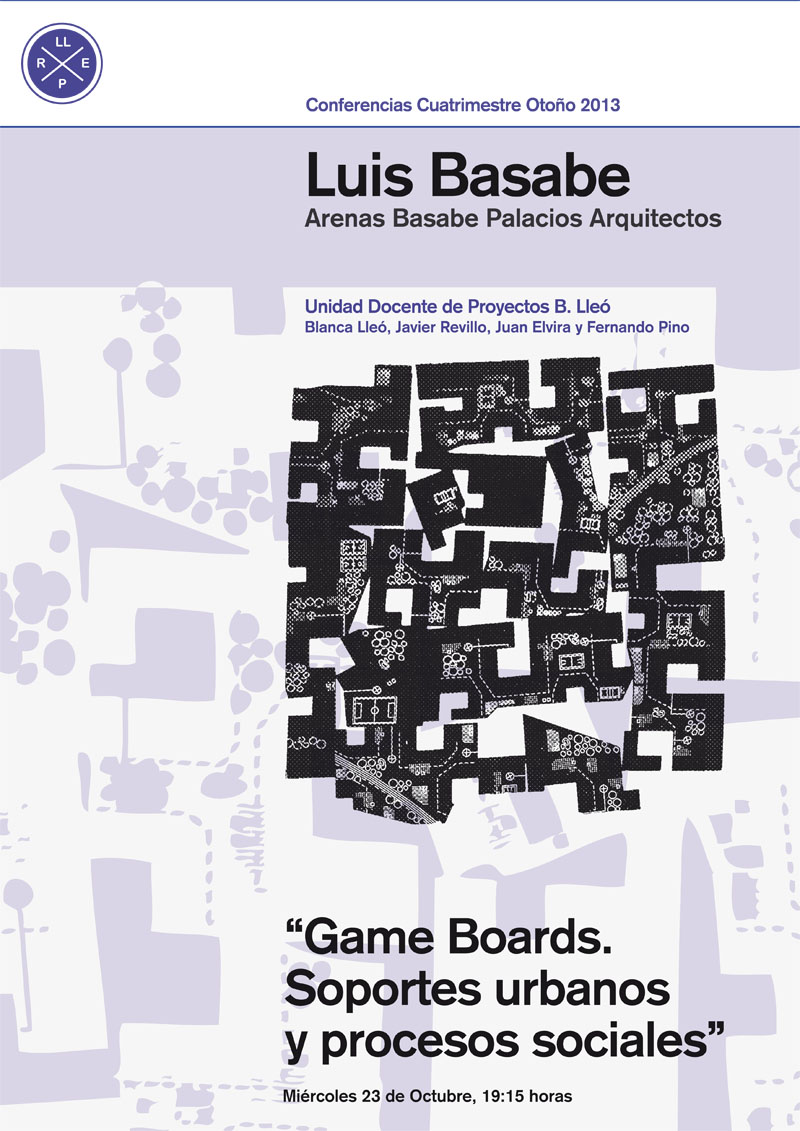 The professors of Architectural Design Blanca Lleó, Javier Revillo, Juan Elvira and Fernando Pino invited us to talk about our work concerning the development of urban support as the basis for flexible and open processes, as part of a series of lectures in autumn 2013, under the common slogan of "EFFECTIVE LINKS".
It down a treat both with the hosts and the audience!
Many thanks also to Almundena Ribot and Diego García Setien of 'COLABORATORIO 'for bringing their students!