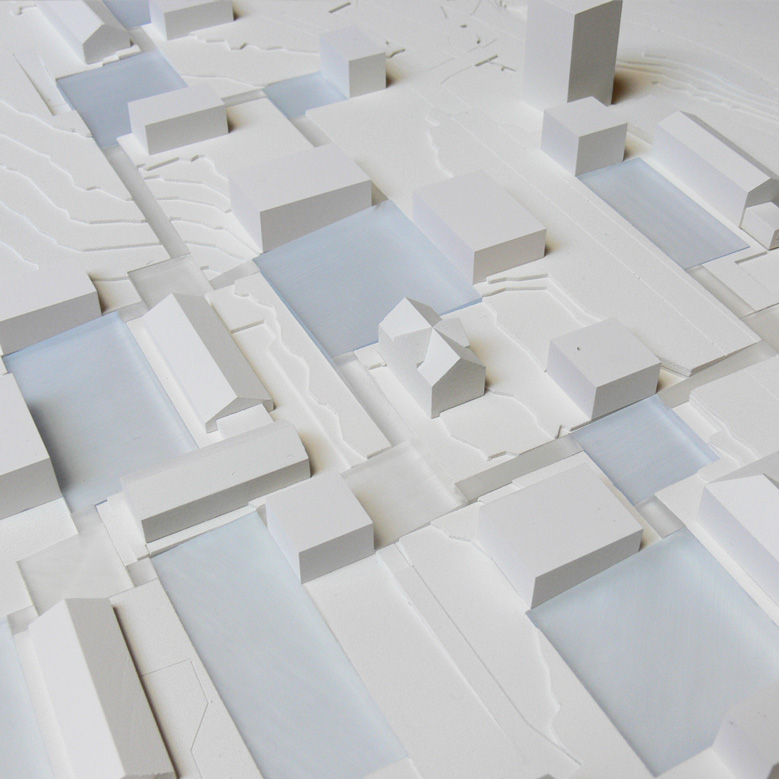 Klinikum Wasserburg
International competition for the urban development of a healthcare programme
Wasserburg, German, 2013
On an urban scale, the competition looked for solutions for the development of a healthcare complex: two clinics (Isk and Romed) with shared spaces, which must be inserted into the landscape of dispersed fabric in the city of Wasserburg (Germany).

Conscious of this, we proposed a two-pronged solution: On one side, we maintained the dispersed nature of the place, conserving the pre-existing buildings and completing the fabric with the configuration of pavilions around public places. The pavilions, which respected the small scale of the place, were used to accommodate all the patient rooms, striving for a direct link between the landscape and public space.
We grouped together all the technical areas of the hospital (the emergency room, operating theatres, consulting rooms, physical therapy rooms, the morgue, etc.) on an underground communal level: every square provided for a specific programme, and were all joined together through a system of passageways that separated traffic from visitors and staff, ensuring the smooth running of the hospital.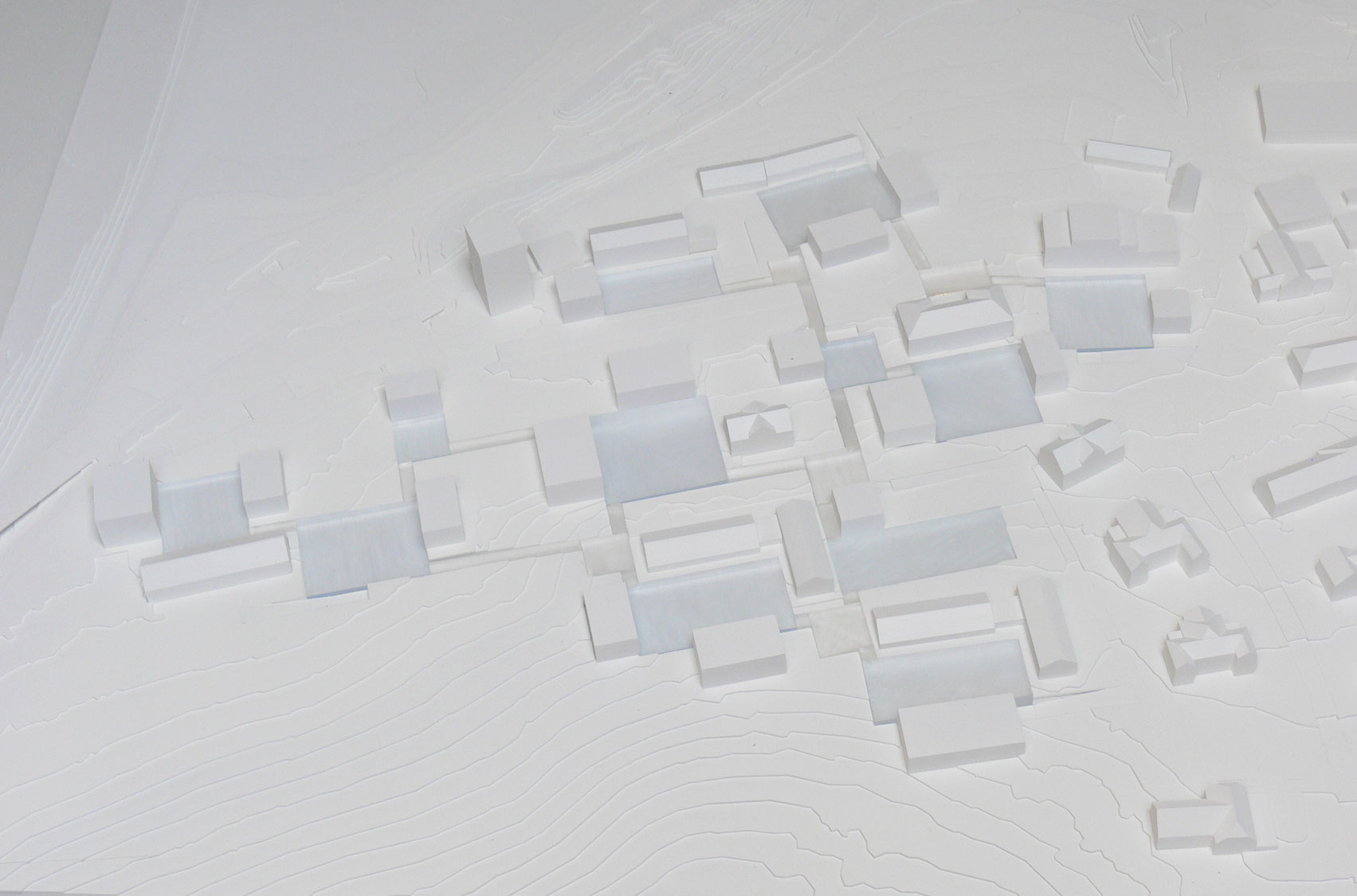 >consultants
. hospitals: Julián Arranz Ayuso http://www.berna10.com/
. landscaping: Miriam García http://landlab.es/
. scale models: Gilberto Ruiz Lopes http://www.maqgil.com/
>contributors:
. Almudena Cano Piñero, architect
. Juan Pablo Arenas Laorga, architect
. Paula Fernández San Marcos, architect
. Kerstin Pluch, architect