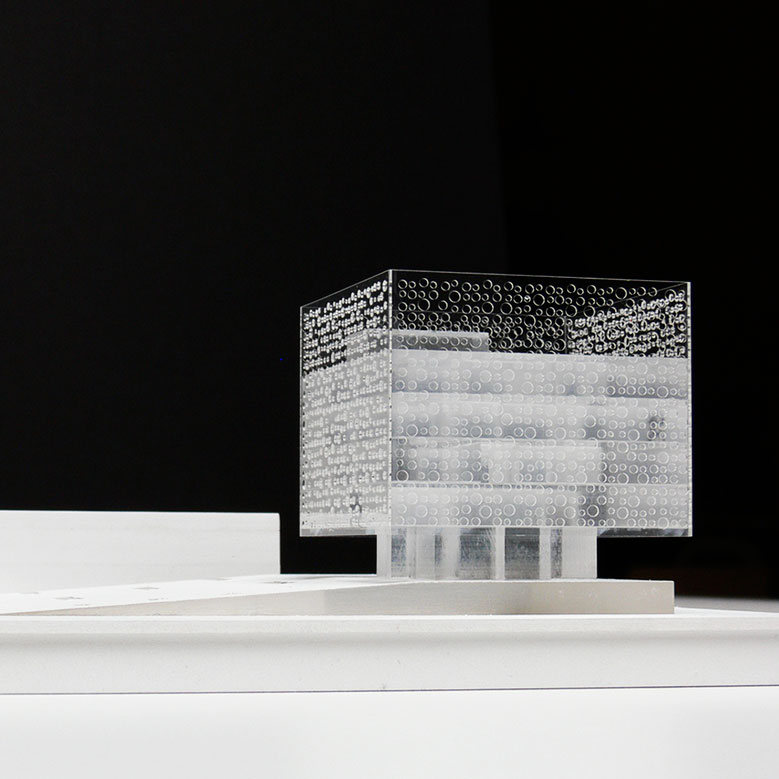 An Urban Species
International competition for university and college expansion in Salzburg
Austria, 2013
The competition sought ideas for the expansion of the University of Salzburg with a residential campus, dedicated classrooms and a pedagogical school for teacher training.
The programme should be divided into two nearby sites, connected by a park and a campus sports area.
We propose a unified action: two slightly underground platforms with common programs (gym, dining hall, etc.) that serve buildings with a specific program. One as a square that serves as an entrance to the University and as a podium for a building with three different required departments. The other as a topography and green extension of the park which hosts three 'classroom' pieces of the teacher training school.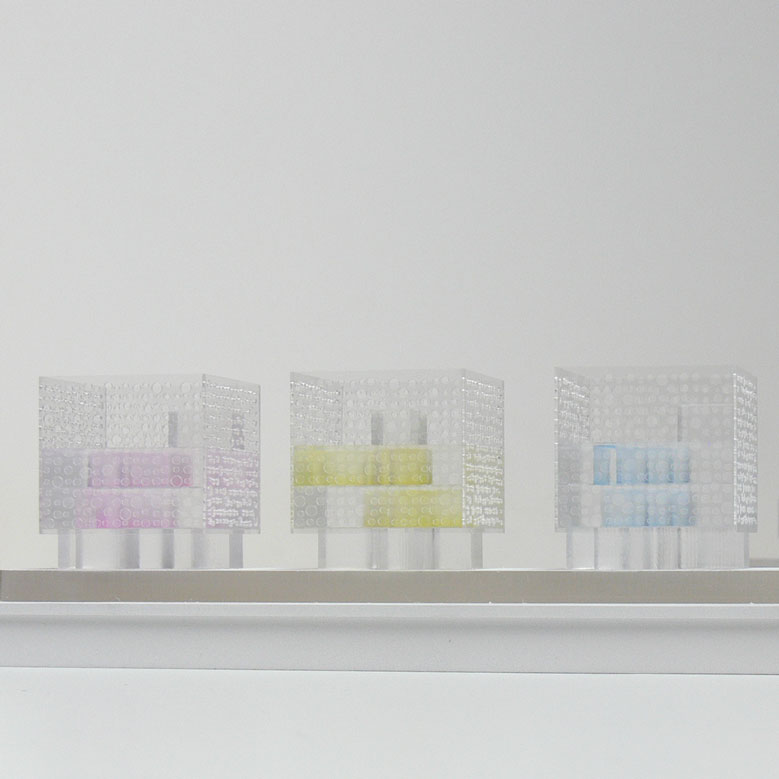 For the internal configuration, we understand the university programme as a succession of points of association, of meeting spaces for students, teachers, researchers, visitors, etc. The organization system is based on the overlapping of said meeting points; around them spaces of various scales are arranged: classrooms, offices, meeting rooms, computer rooms, research posts etc.
Here are the proposal plans for the school.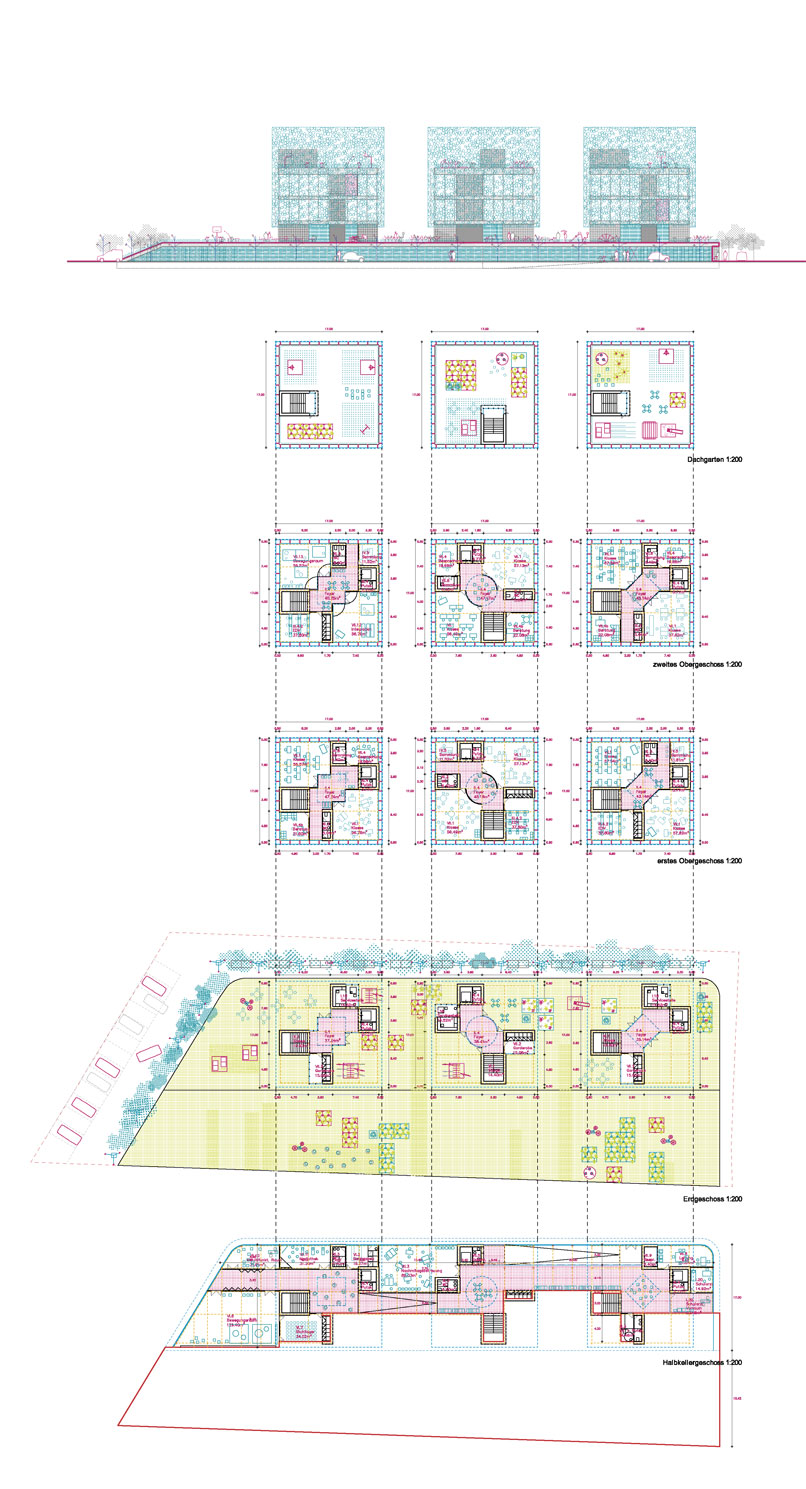 The smaller scale of the 'classroom' pieces respond to the scale of the surrounding residential fabric, while the large departments piece functions as a end marker for a series of pre-existing university buildings, and, at the same time, as part of the entrance and welcome to the campus.
The relationship between the objects arranged on the platforms proposes a new identity in the urban context. The similarity in form and character and their difference in scale and programme create a unique 'urban species' within the Salzburg University campus.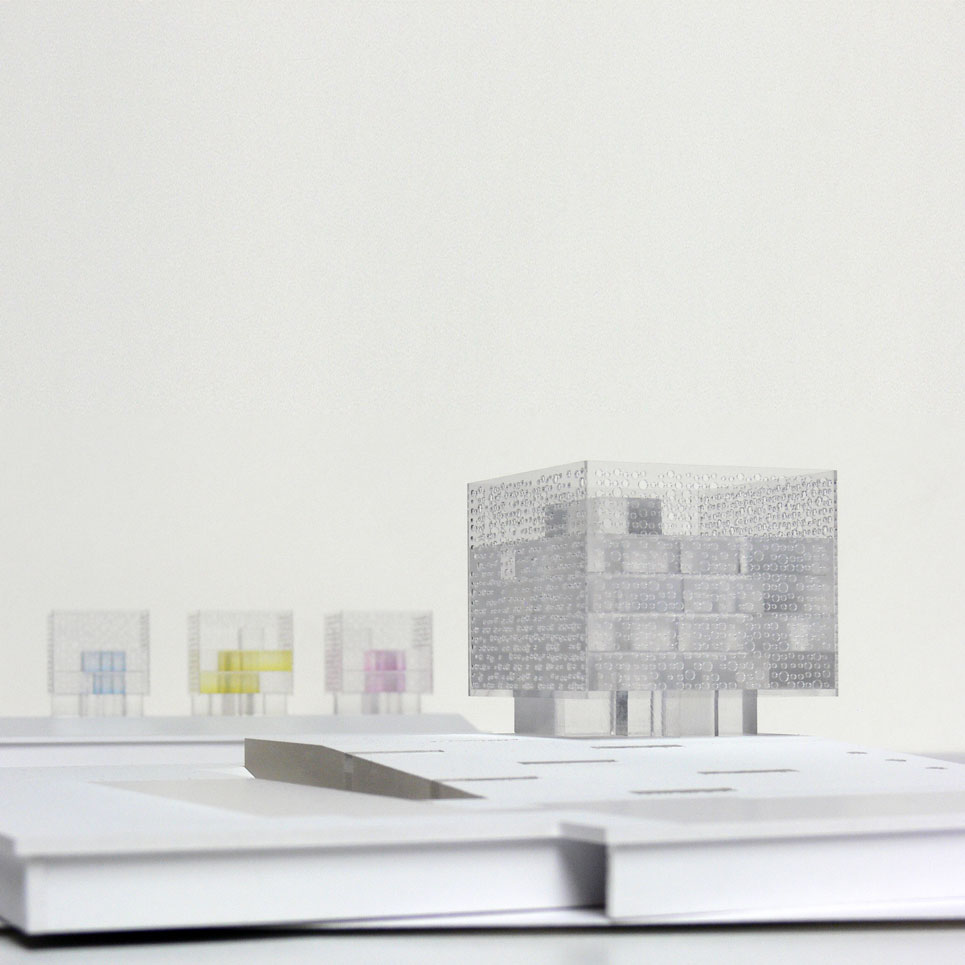 >consultants
. model: Gilberto Ruiz Lopes http://www.maqgil.com/
>collaborators:
. Almudena Cano Piñero, architect
. Kerstin Pluch, architect