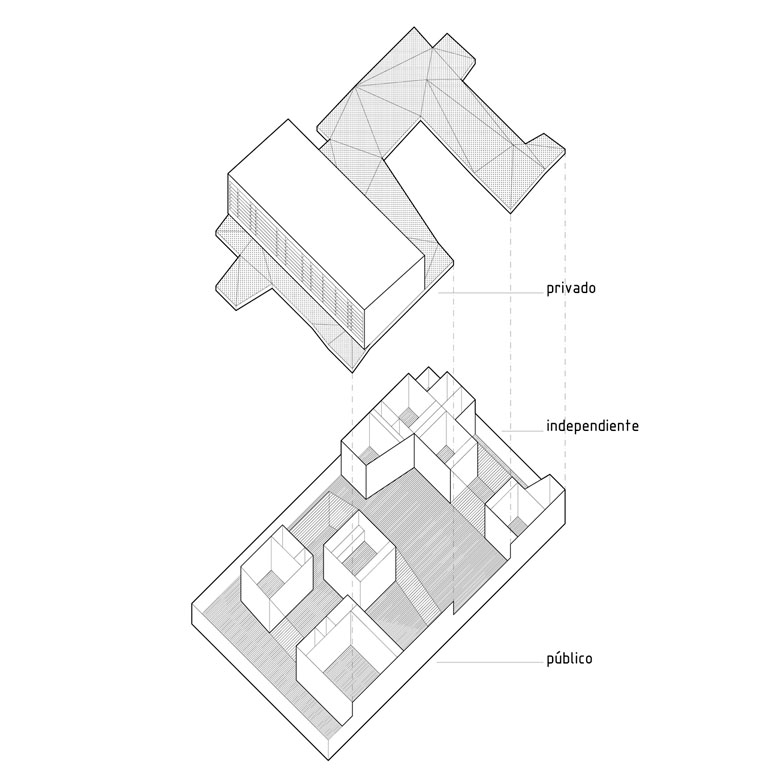 Detached housing in Loma Blanca
Piura, November 2011
The house seeks to make the most of the suburban condition of a garden plot. As the surface area occupied by the house considerably reduces garden space, the garden plot is reproduced on the roof.
The programme is developed on the ground floor as part of the garden, with the more public uses of the house. Whilst on the first floor you will find the bedrooms, well connected with the garden that forms the topography of the floor. At the bottom of the plot, on the ground floor, the maisonette and the service room boast full independence with the use of their own patios.
On the ground floor is situated the most public part of the program, lobby, office, kitchen, garage, living and dining room.The bedrooms area with a small living room it situated on the first floor, configurating a piece set in the overhead garden.
This strategy offers us a more public garden on the ground floor, and a more private one by the bedrooms. The specifications of the programme attached to the house, which can be used either as a whole or independently, are located at the bottom of the plot, separate from the house. It basically has three uses: the bungalow with two bedrooms, living room and kitchenette. The service room, and a room that is used to store garden tools, a locker room and a filter system.