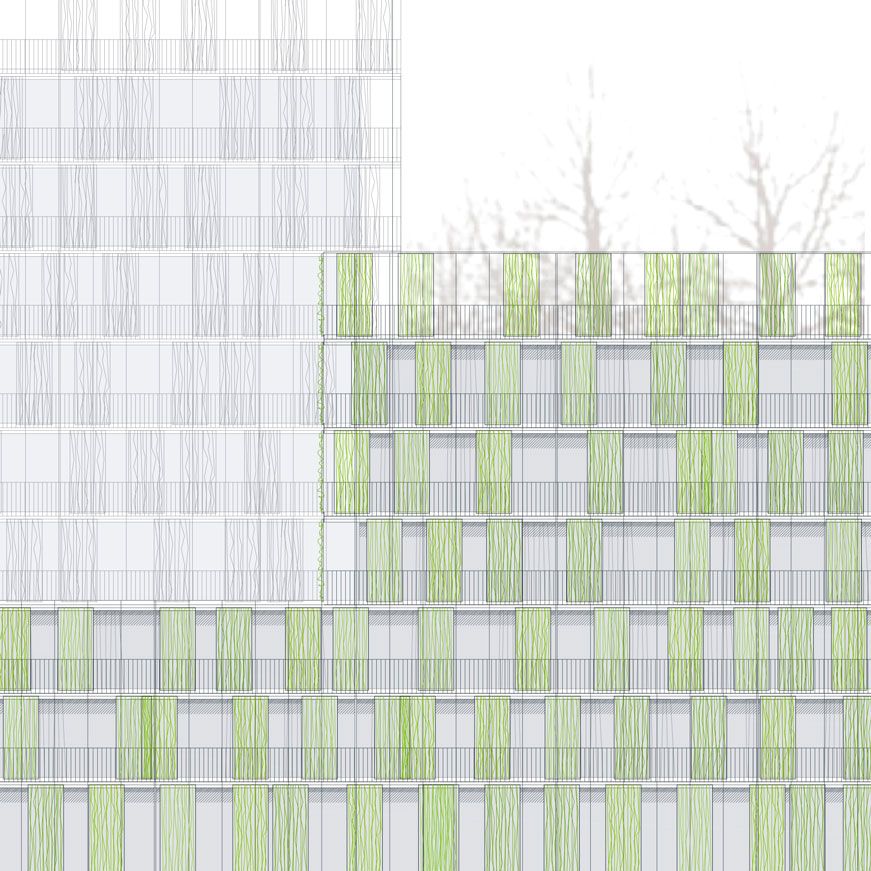 Competition for 826 transitional houses for the youth
With Joaquín Esperón
Parla, Madrid, 2005
THIRD PRIZE
The obsession with blurring the boundaries between inside and out, through successive filters that mediate between man and the external environment, is the leitmotif of this project. The habitat is understood as an interface between man and nature: on one hand it makes nature habitable, and on the other makes the human presence in it sustainable.
Therefore, everything from the typological definition to the material (vegetal) itself must contribute to this unit, and the building  must itself be so involved in the rhythms and cycles of nature and the seasons: change of colour, density, moisture, odour, texture …
>publications:
. "Parla/826. Concurso de residencia transitoria para jóvenes"; 'Fundación COAM', Madrid 2005; pp. 112-115.
. "Parla/826"; in Future nº2; Madrid 2006; pp. 56-57.